This dresser didn't know it, but it was about to become the perfect changing table. It already had about a million (ok 12) tiny drawers just the right size for itty-bitty baby clothes. And it was as sturdy as an ox too. All it needed was a little color. And some cute striped knobbies. And some fun polka dot paper inside the drawers. And then it was just right!
From Dina at Honey + Fitz.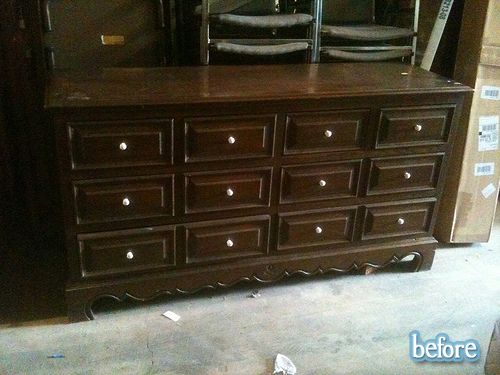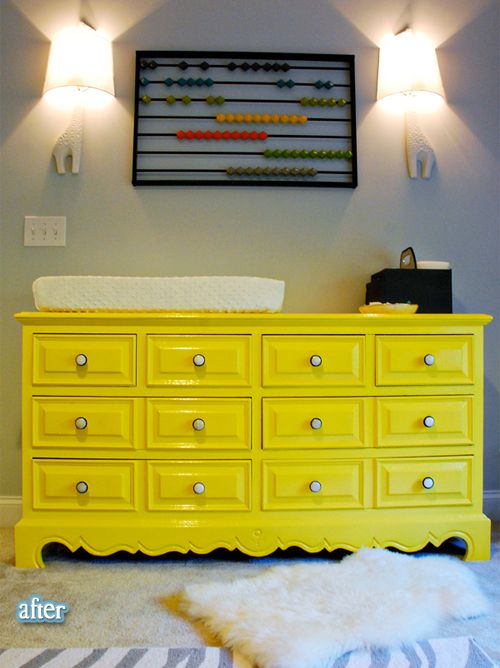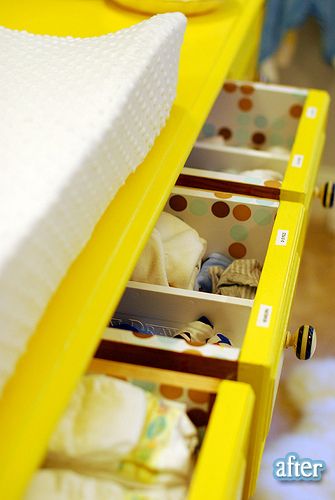 This post has been brought to you by Krrb.com!