What I love most about Nikki's kitchen makeover is that it really shows how much you can customize a builder-basic tract home. We both live in Arizona, the state that invented cookie-cutter homes. Our state color is beige. Our state flag doesn't exist because the HOA ruled against flags. Our state motto is "Mi Casa es Su Casa (because we can't tell whose is whose)."
But Nikki really managed to break out of the same-ol' same-ol' mold, not just with her kitchen, but her entire home. Every last detail looks custom-made. The whole shamdangle is simply fantastic, and it inspires the heck out of me! There's a lot more to see on her blog Grand Design, do check it out!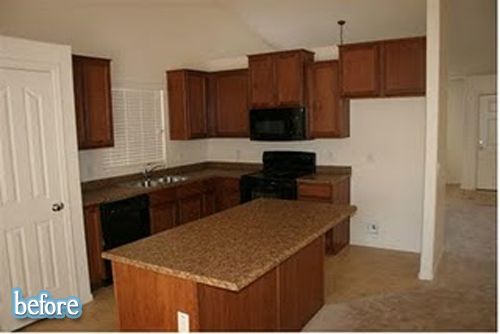 This post has been brought to you by Krrb.com!