Sarah from Hennessey House found this funky old starburst clock and turned it into a starburst mirror! While I think it's super-duper cute and I love the new colors, I do hope she kept the old clock face, because I have a little bit of a thing for clock faces. The other day I saw a picture from a flea market of a whole big bin full of clock faces and I almost burst into tears with love for them. I maybe … should see someone about this. Not normal.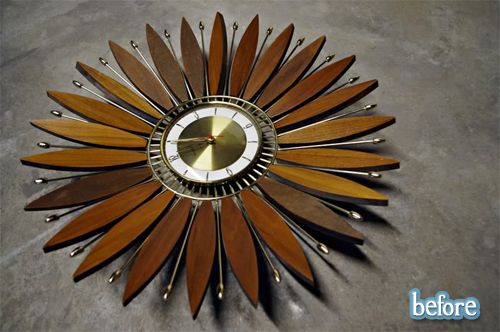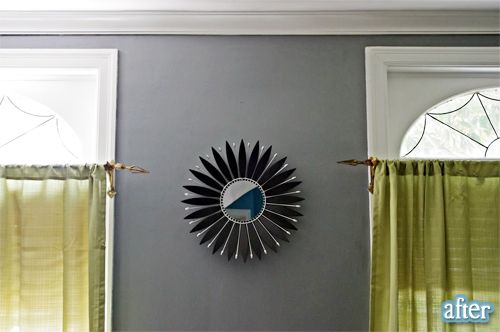 But wait! Sarah didn't stop there. She made ANOTHER mirror from a clock! Ack, roman numeral clock face!!! I love youuuuu! Ahem. Sorry. I do think this mirror is super cute too, like a fancy snowflake, and it looks so pretty against that deep turquoise wall. See it
HERE
. Thanks Sarah!
(this is a subliminal message:…. you want to send me your old clock faces and you also don't think I am weird … )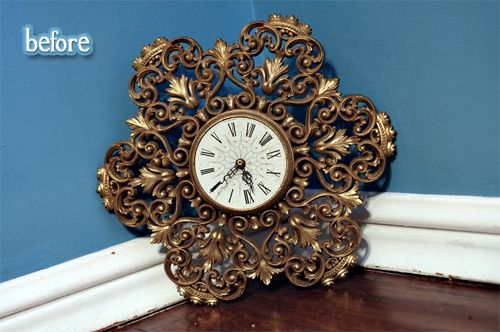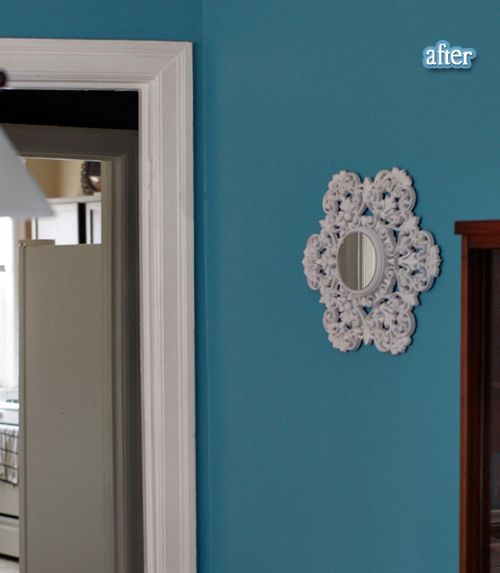 This post has been brought to you by Krrb.com!