Did you watch Dr. Phil yesterday? I happened to tune in for a few minutes, and the topic du jour was "OVERSEXED AND UNDER PROTECTED!!!" Sorry, that's kind of a scary headline to attack you with so early in the morning, but that's what Dr. Phil was trying to do. He was trying to scare these promiscuous men into realizing that their actions could have pricey consequences.
Literally. He took them shopping to show them how much a baby and all their gear really costs. And the whole time all I could think was…"A brand new bassinet for $150? Haven't you heard of Craigslist Dr. Phil???"
Not that I'm advocating oversexing and underprotecting. But I am advocating saving money on baby stuff! Here's a few ideas for inspiration:
Doll up a $20 ottoman like Better After reader Shannon did by poofing it up with a pillow and adding cute fabric to match the rest of the room!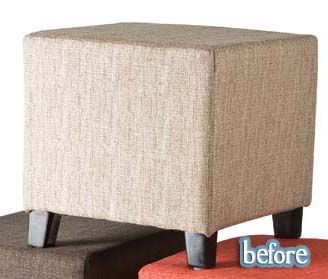 Rescue an antique high-chair with striped Heather Bailey fabric and a colorful coat of paint! From Jayme at Finding Sweet. (She paid $3 for this chair!)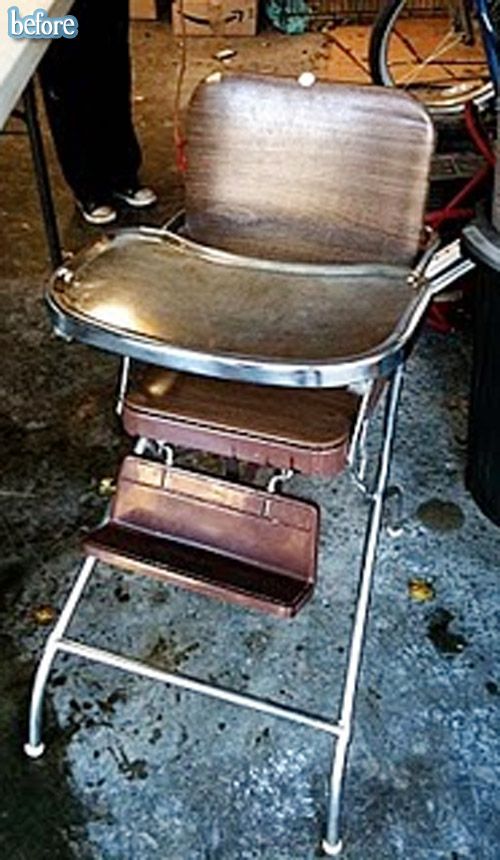 Or save your $150 and use it for a complete room overhaul like Erin did here when she needed to change out her girly nursery for an impending boy! Take that Dr. Phil! Lot's more pics of this modern rustic room on her blog Team Southards.