Tracy emailed me to tell me that she painted her counters to look like granite. I almost emailed her back to say, "I think you meant to write that you REPLACED your counters with granite." Silly Tracy.
Obviously that is just new granite, right? Right? Wrong-o! She was telling the truth.
Check out her blog
General Splendour
to see how it was done with nothing much besides paint, Martha Stewart glitter and around $115!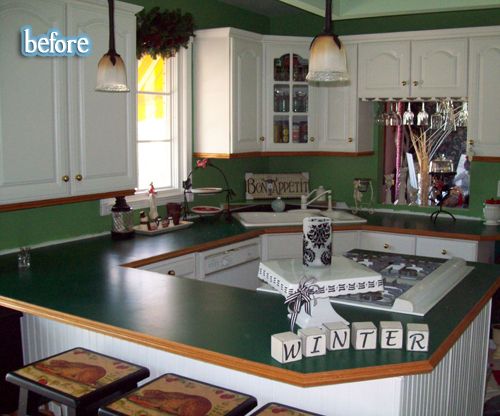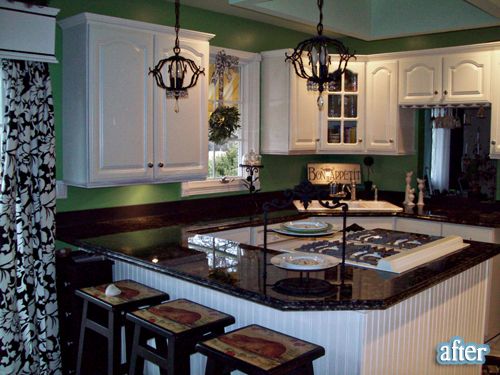 This post is sponsored by