Oh my gosh, this one is so random. But random is my middle name. No, it's not. It's Marie. Not very random at all. I bet 85% of you have the same middle name. Where am I going with this? I don't know. But this makeover made me laugh, so here it is!
From Jessica at
Will and Jess
, who was fed up with Barbie's bare lady bits scattered about her house. Seriously Barbie, have you no shame? So Jessica dressed her and her friends up with a simple Sharpie swimsuit! Ha! Pretty clever.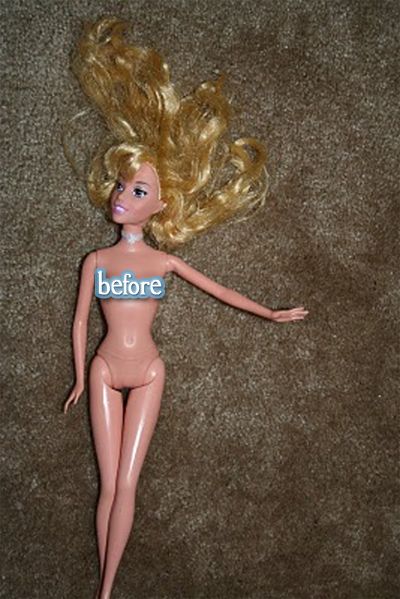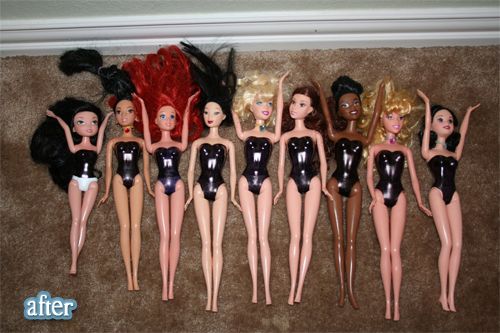 And here is another toy that was crying out for a makeover. Teri bought these blocks with the intention of using them in
photoshoots
, but was not impressed with their lame-o color scheme.
I love the final result, but I'm not sure how she did it… painted and then sanded paint off the raised parts? Dunno, but I love the effect. See more on her blog
Teri's Quilts and Crafts
. Thanks ladies!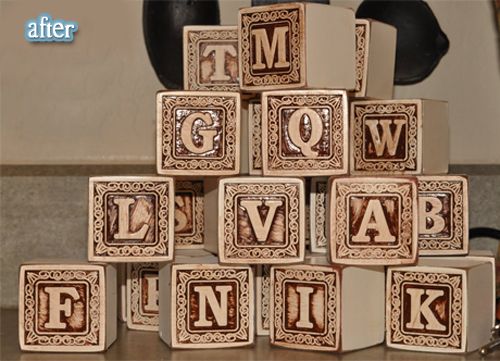 This post is sponsored by