Here is a trio of tables coming atcha! They are all very varied in style, nothing in common at all, except that they used to be yikes and now they are niiiice! Which one is your fave? Fresh and modern from Amnah at This Little Life of Mine?

Traditional and distressed from Allison at Fab Rehab Creations?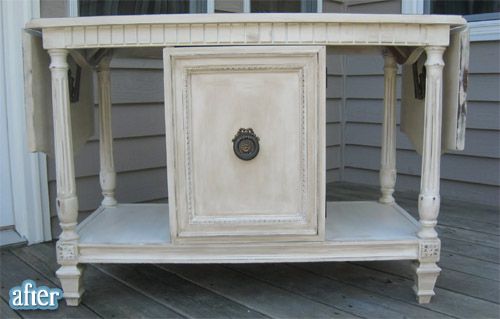 Or …

woah

, what the heck was this thing? Jumbo ant farm? Rabid tarantula lair? Mouse poo display case? Good thing this was free, hopefully it was also disease free. Where was I?

OR feathery and fun from Melanie at Creative Art and Design!