So there's this pretty popular club nowadays. The "I Painted My Hutch White" Club. It's easy to become a member. Step one, find a hutch. Step two, paint it white. Step three, print off your IPMHWC member nametag. Just kidding, there is no nametag. Not yet anyway.
So if you want to join the club, and you aren't doing anything this weekend, you are now. Boom!
Weekend. Plans. Done. Here comes some inspiration: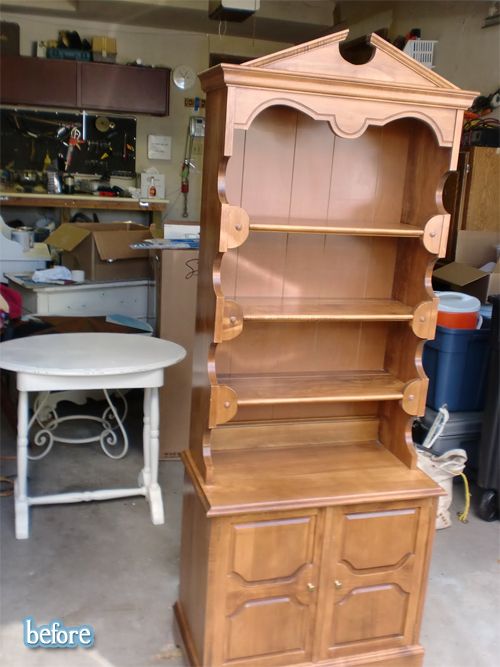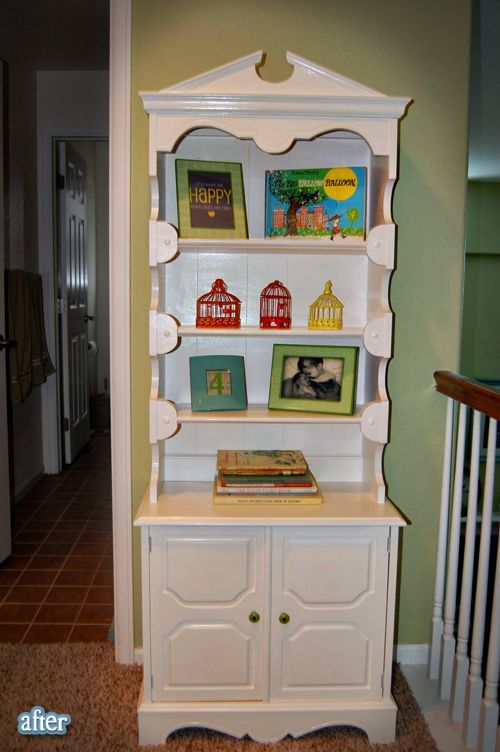 Two become one from Lindsay at Country Girl Home. For some reason I keep invisioning this one with red handles. That would knock it right off the cuteness meter.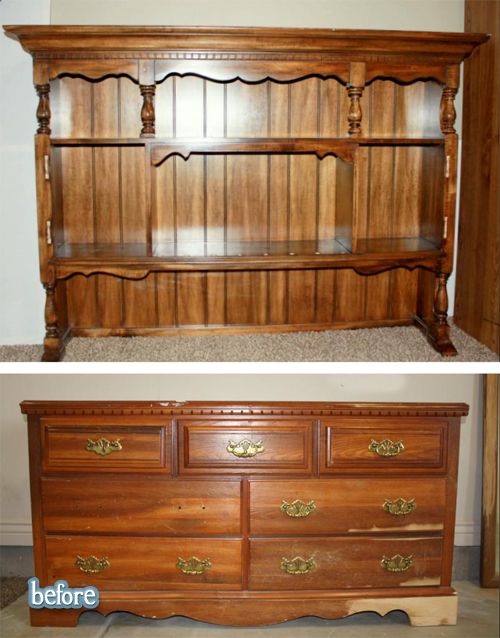 Whitney from the Kenworthy's got some help from her friend Rachelle to finish this bad boy. Looks so crisp and classy now!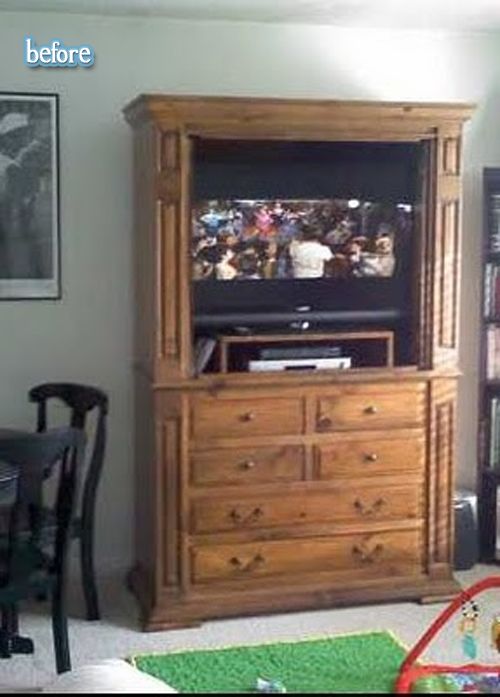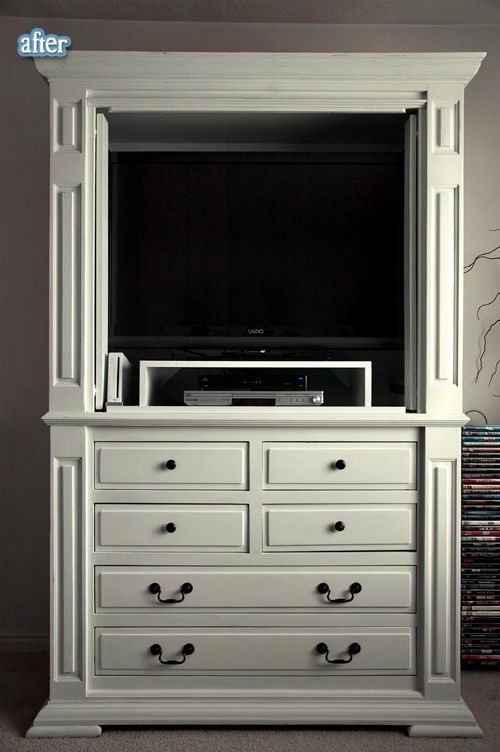 April at Frilly Frolic helped her mother (who has arthritis) redo this hutch from 1000 miles away! She was so proud of her Mama when she saw the final results, that she wanted to share it with the world!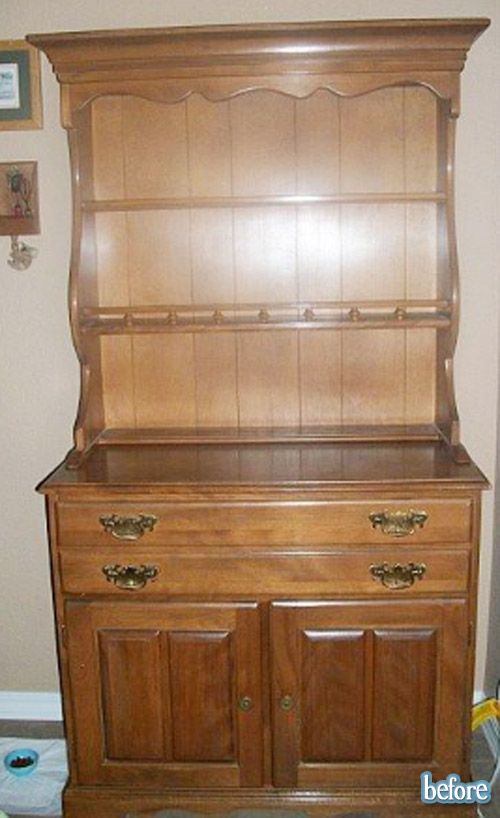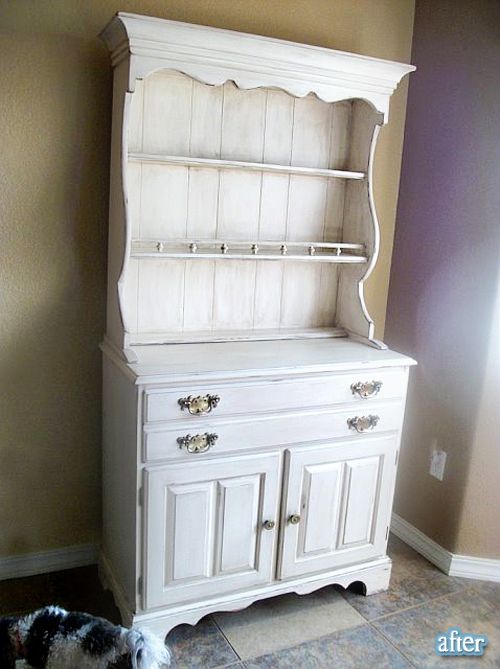 I'm loving this cool gray background on Better After reader Melise's hutch.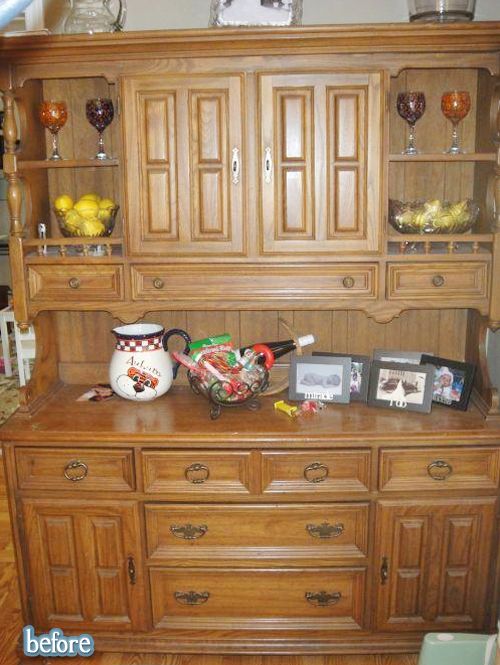 And last one from Leah at Little Place Called Home Sweet Home who proves that chicken wire can be chic, and who I'm extra fond of just because her blog is playing my current favorite song.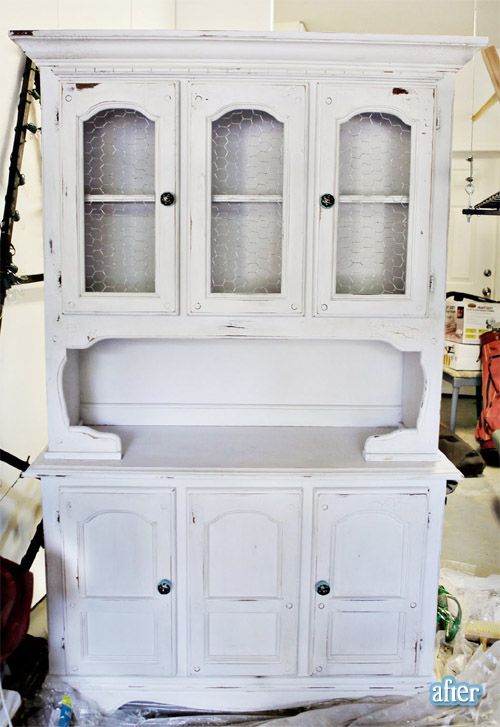 Have a great weekend friends! As always, thank so much for reading this here blog, and for all your sweet comments and emails! Now go makeover something and send me the pictures!