File this under: "YES. Totally going to do this one someday." Jeanne from
JandJhome
took the legs off a table, attached them to a board, and made a perfectly sized end of the bed bench! Just like that.
Easy as pie. Easy peazy lemon squeeze.
Ok, so maybe there were a few other steps involved, something about rust remover and staple guns, but whatever, it looks easy enough for me! I'm going to make one! You should too! All the cool kids are doing it. Thanks Jeanne!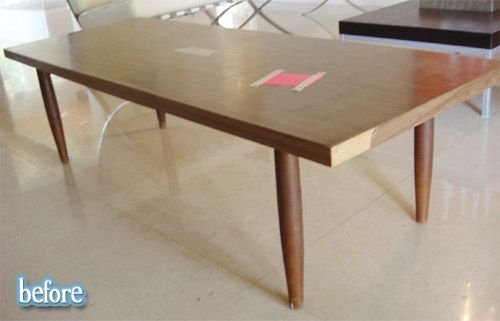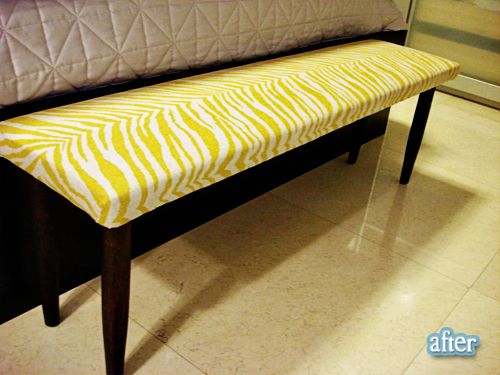 This post is sponsored by