Looking to light up your life? Or just light up your lights? Well, hooray! Because here are some crafty, clever and creative light fixes! First from Meredith who dolled up a minimalist fixture with a dazzling array of dangling crystals. See it on her blog Meredith in Progress.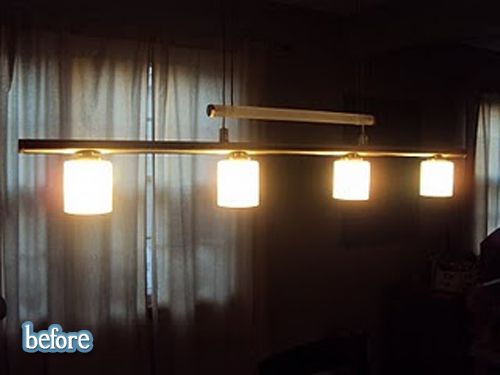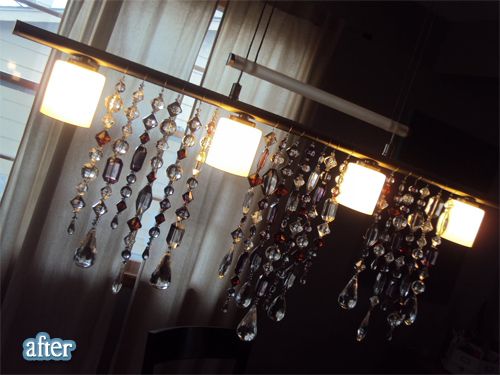 Then Karen from
The Crafty Hen
went looking for some decor for her home and landed in the lighting aisle of her Habitat for Humanity ReStore instead. So she picked up a few brassy fixtures and went all Tim Gunn on them by making them work as decor with black spray paint. Clever! I love the bathroom vanity turned votive holder, don't you?
Thanks ladies!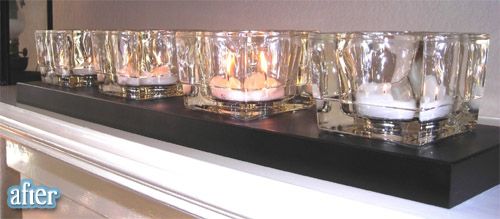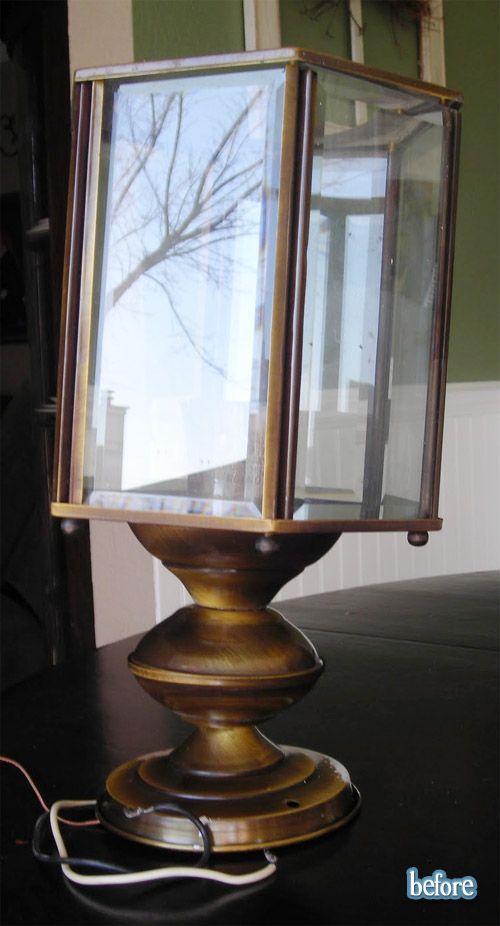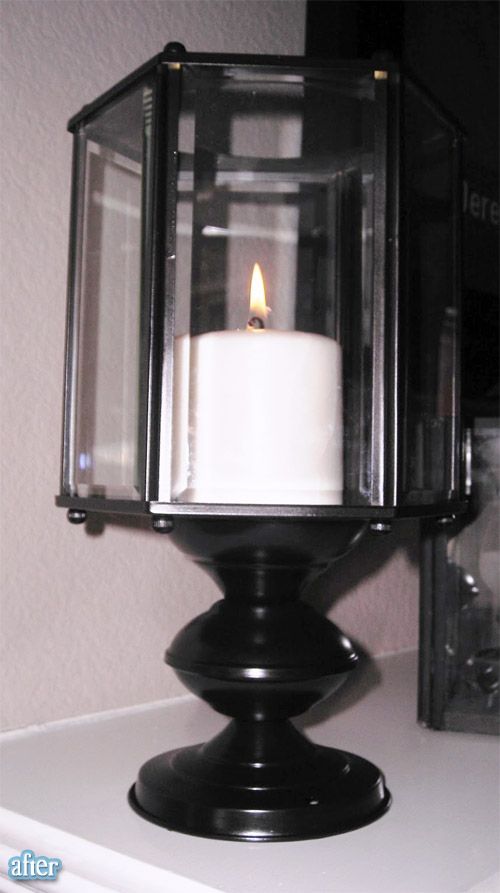 ***

NEW RELEASE! 100 pages of decorative painting tips, techniques and tools for only $10!

Download your copy today!

***