I've had an influx of laundry room makeovers arriving in my inbox of late! And when I say influx, I mean four. So here they are. Get excited. 

Julie from Thrifty Chic Designs redid her dismal laundry room into a space oozing with charm! It is bursting at the seams with charm! There is charm all up in this

hizz

–

ouse

! (Technically this is the mudroom, but there is a glimpse of a washing machine back there, so just go with it). 

Laura at Pushing Furniture redid her Boring

McBoringPants

laundry room with simple floral prints and paint! (It doesn't hurt to actually do the laundry either). This makeover only took 5 hours! Five hours from now you could be enjoying a lovely laundry room too, what are you waiting for?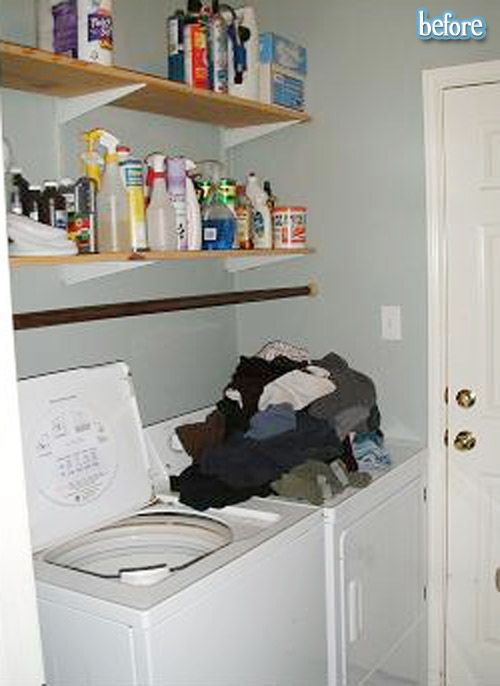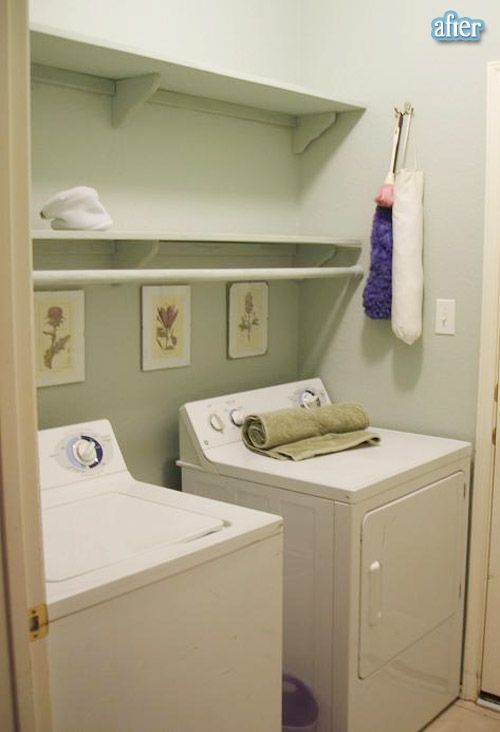 Denise from The Painted Home lives up to her

blog's

name with this colorful

countryified

laundry room. Now that "country" is starting to mean more burlap and butcher block and whitewashed planks, and less geese and hearts and hanging baskets of dried flowers, I'm finally a fan. Scootch over, I'm gettin' on the country bandwagon,

ya'll

! 

There are tons more pictures on her blog, check them out. She came up with some really creative fixes, like that "butcher block" countertop that is really just a sheet of pine.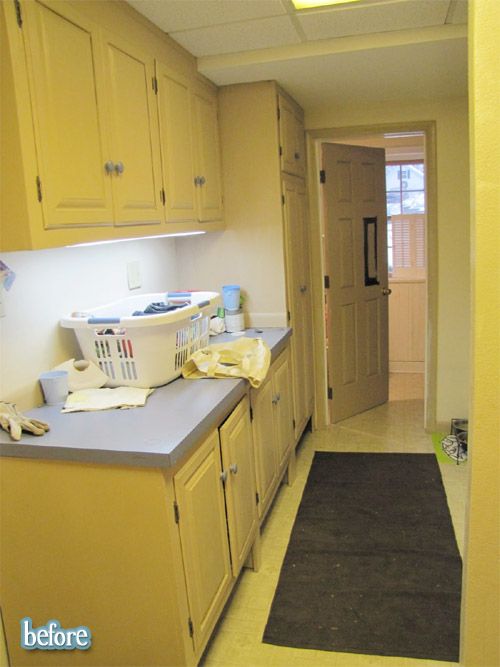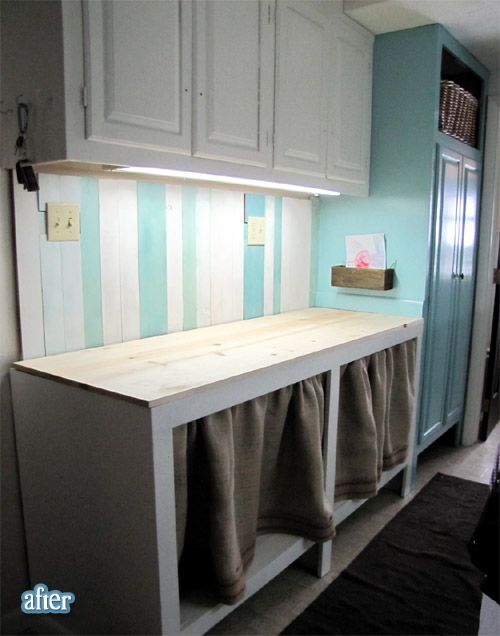 And here is the

Taj

Mahal

of laundry rooms, from Cindy at Cameras and Chaos. I love the color, but don't ask her what it is, she mixed it up with leftover house paint and craft paint. Couldn't you just stare at it all day? Fantastic job Cindy!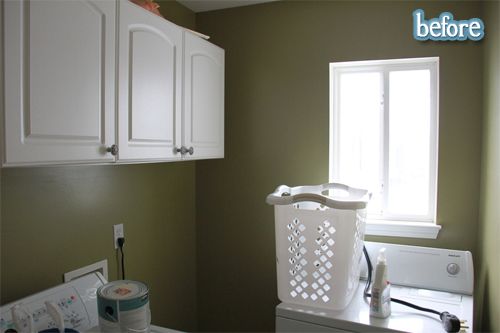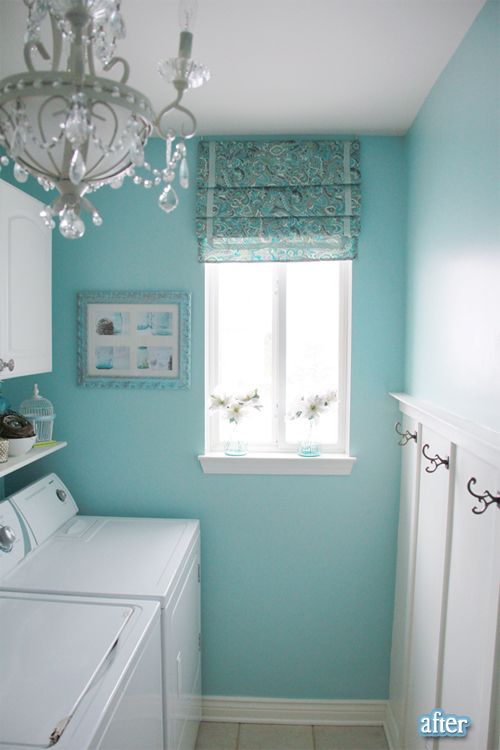 Thanks so much ladies/laundresses!