I'm going to give Julie the benefit of the doubt and vote against 'Julie and her family are a band of hobo squatters' in favor of 'Julie took these before pictures mid-renovation.' In either case, this kitchen needed work. What was the purpose, pray tell, of that little platform?
But hey now, look at that old tile! It's actually quite sensational! Wouldn't it be a great backsplash? On further inspection, it kind of looks like linoleum, but whatevs dude, I like it. Anyhoo, let's just get to the after! Prepare to have your socks rocked off!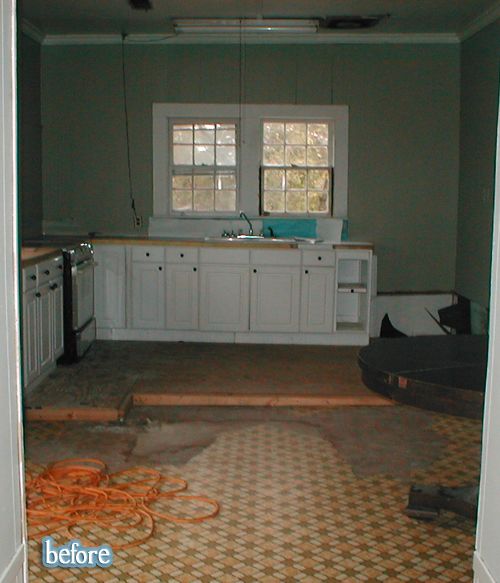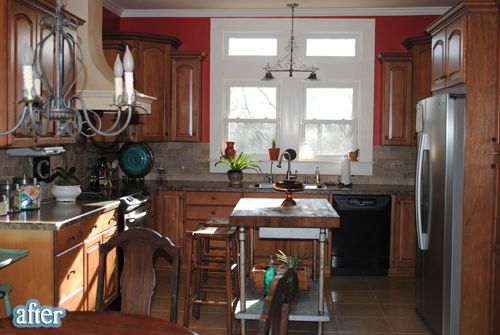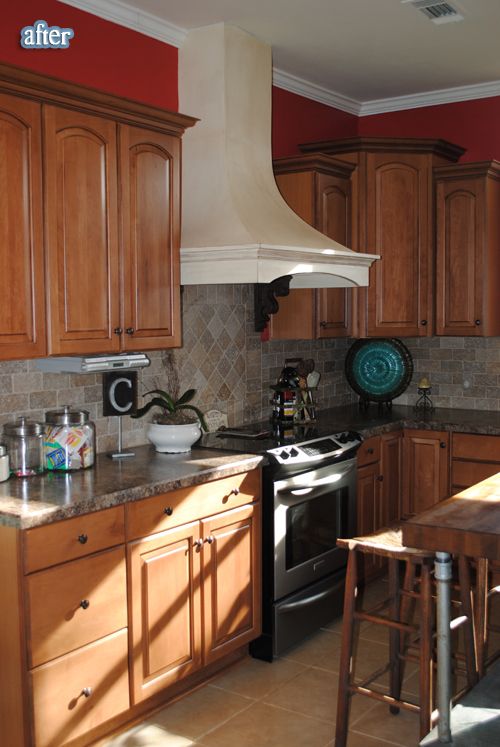 Mucho fabulouso! Tres magnifique! Super duper! I'm normally not a fan of red, but this ruby red is perfect. It goes with the wood tones so well. Totally warms the kitchen up without making me feel like I'm in a whorehouse. Not that I've ever been in a whorehouse. But you know what I mean.
{and I'm sorry for using the phrase 'whorehouse' (three times!!!) in your feature Julie!}
This post is sponsored by




{who probably are having second thoughts about sponsoring me for using the phrase 'whorehouse' (four times!!!) in this post.}