It was Colonel Mustard, in the drawing room, with a candlestick! Actually, it was Sierra, in the garage, with a staple gun! She was attacking this mustard colored relic in hopes of reviving it from its velveted past. Just how far past? Well, she found evidence that this $15 thriftstore chair was manufactured in 1929!
I'm sure it is enjoying the current chapter of its life: flowery, distressed, accessorized with a ruffly pillow and loved! Check it out on Sierra's blog
Tattered to Flattered.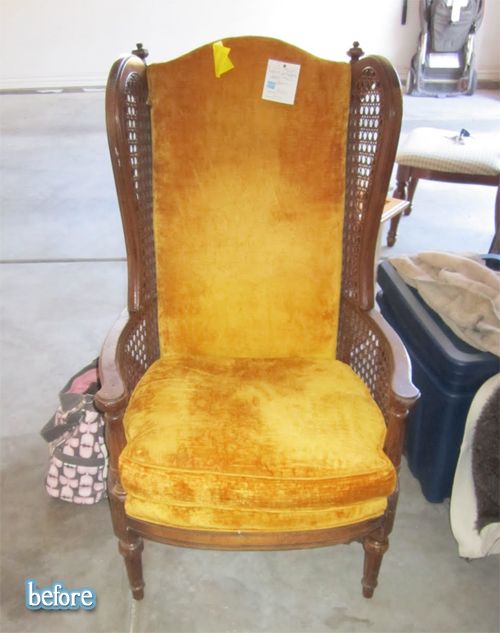 This post is sponsored by