Hello, hello baby you called I can't hear a thing,
but I am sick and tired of my phone ri-ring-ing…



Sorry, every time I see a telephone table I get that Lady Gaga song in my head. Speaking of, did you see her on the Grammy's? Lame! After all of that hullaballo about incubating in her egg, I was fully expecting her to literally give birth on stage or something, but nope. Just a little song and dance and a fried egg hat. I repeat: lame.
Tangent over. Topic: cute telephone table! White paint and toile, you never let me down! (Unlike some people). From Sarah at
Frills, Fluff and Trucks.
Thanks Sarah!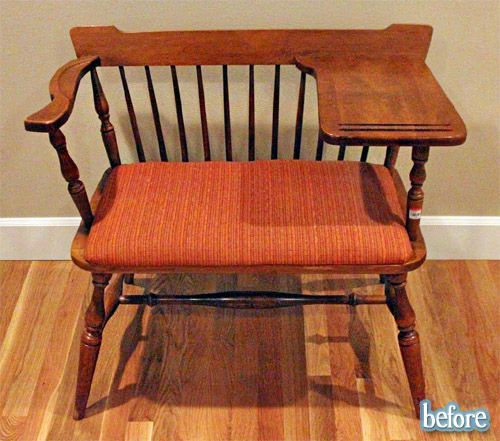 This post is sponsored by