Buckle your safety harnesses, because it's chair-overload-o-rama-a-palooza time!

First up is another great redo from Shelley at Slipcovers by Shelley! Green damask, I heart you!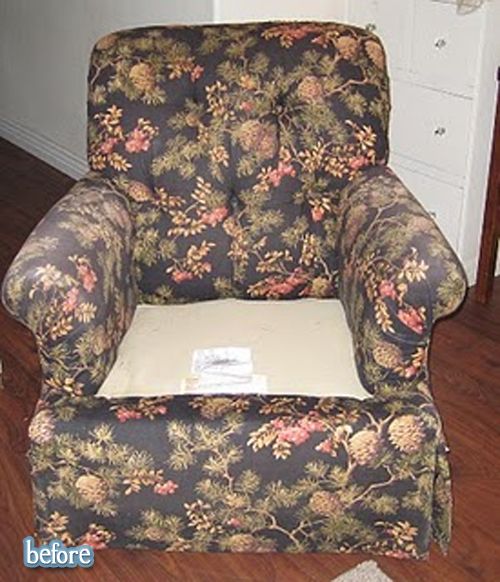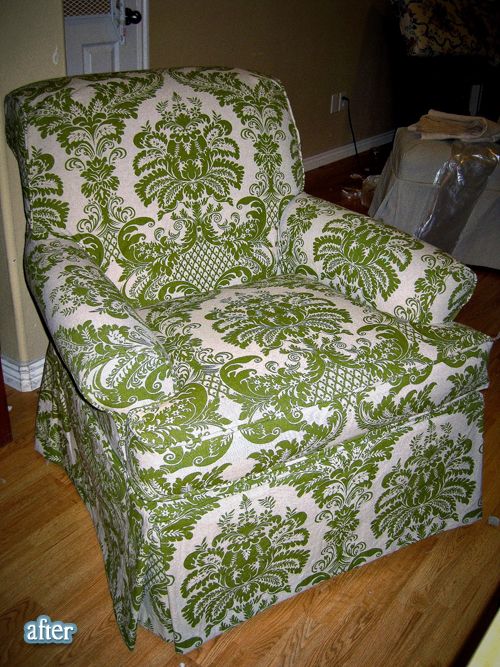 Megan at Meg and Mum's transformed a trio of ho-hum chairs into loveliness cubed. I'm diggin the birds! A lot more before and afters over on her blog too.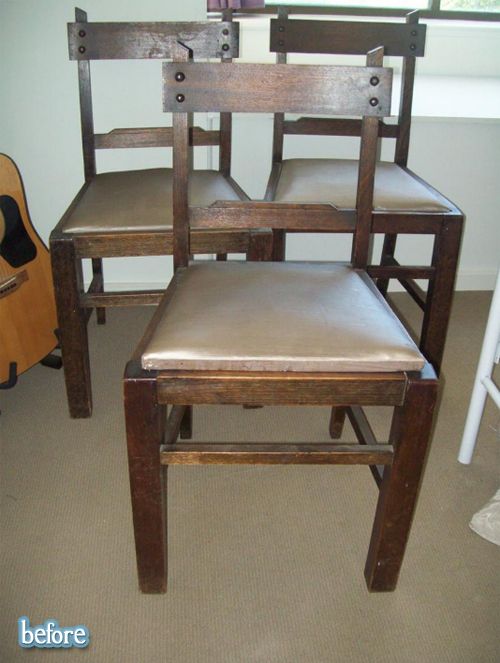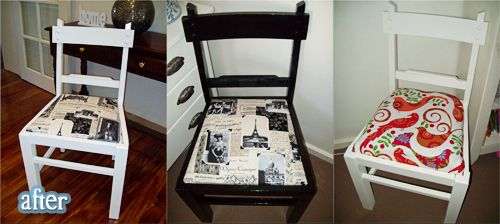 Ronda went with red to add some pizazz to her croffice…which I think is what you get when your office and craft room have a baby. See it on her blog Little Mills Kingdom.


 Debbie added her signature style to this old chair as a gift to her mother. Isn't she sweet? Maybe someday my daughter will make me chairs too instead of wiping her nose on me, which is what I usually get. I love the combination of fabrics here.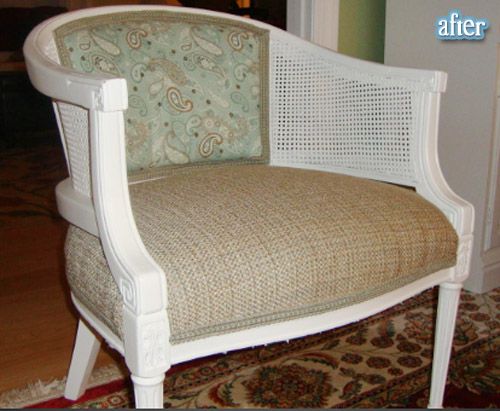 Heather from Tallgrass Design took a reupholstery class and came out with this beauty for her final. I give it an A+!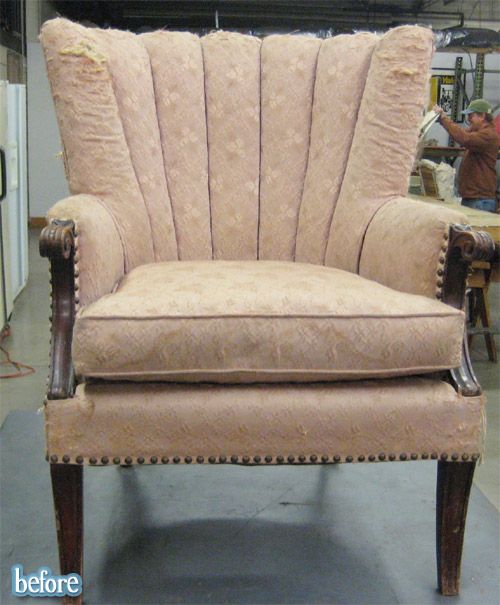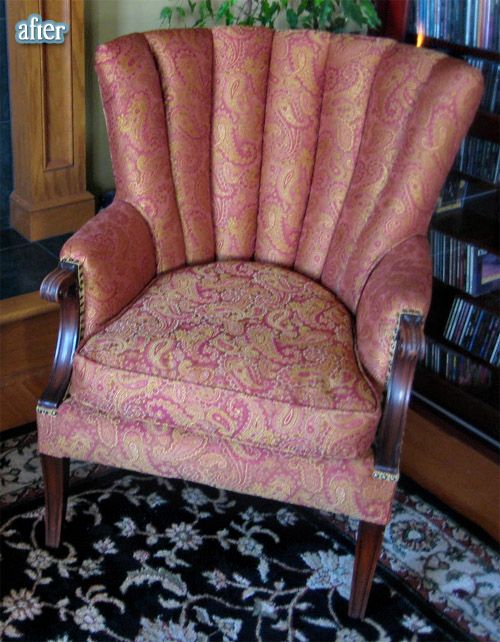 Jennifer from Always in Wonder took her first stab at reupholstering and recovered this heavily tufted chair with a simple lavender velvet. Looks great with the wicker insets removed, amiright?

"If beds can have skirts, when why not chairs?" Chelsie probably thought to herself right before she made this most adorably girly chair.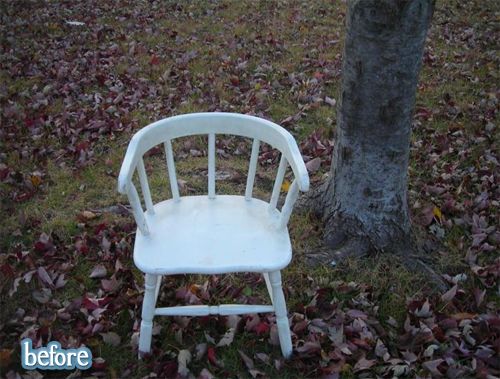 She remade this one too!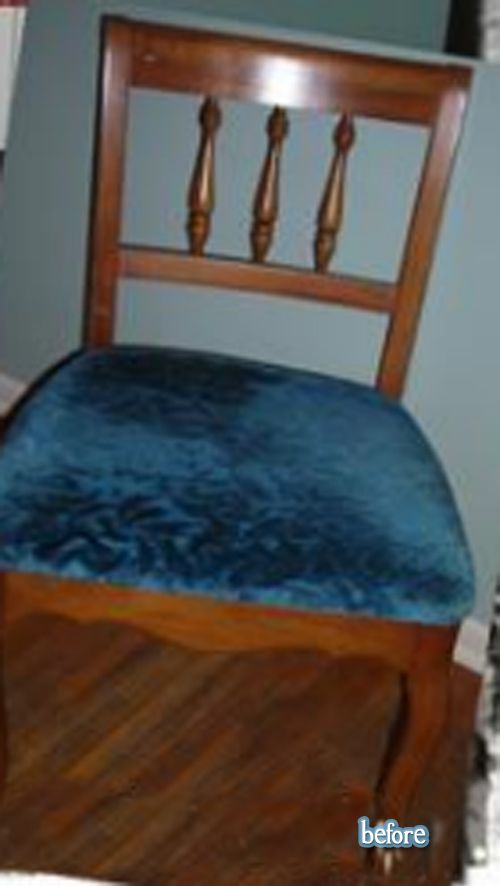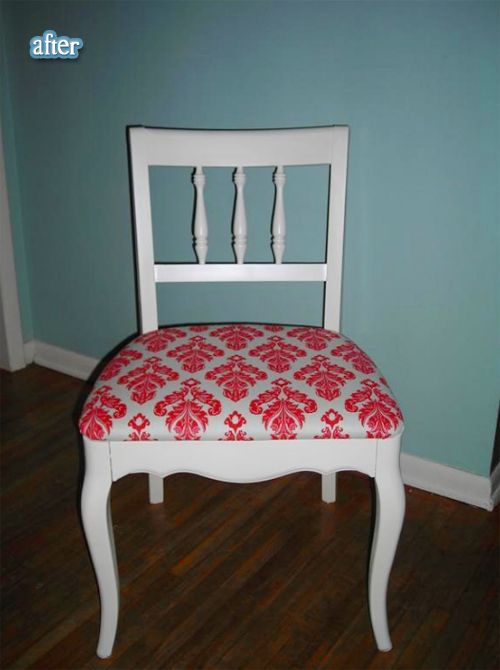 And here is the grand finale from Karen at Redoux, who lovingly redid this chair with layer after layer after layer after layer of silver spray paint. Supposedly it should not only last but age nicely too! Well done everyone! Take a bow! Or a seat!