You know when you are out to eat with friends at let's say, a Mexican restaurant, and it's all fun and noise and nachos, and then you excuse yourself to go to the bathroom, and to get there you have to walk down a looong gloomy hallway, and then once you get in the bathroom it is totally empty, and it is really dark and quiet in there, and it's painted some deep shade of red that was probably meant to look festive, but is bordering on satanic, and all you can think about is doing your business as fast as possible and getting out of there because this bathroom is creeping you the creep out? You know?
Anyway, that's what Amber's before bathroom reminded me of just a tad.
But check out the after folks! Dreamy with a capital DREAM! That's the kind of bathroom you whip out the sodoku in. Check it out here:
Happiness is 5ive.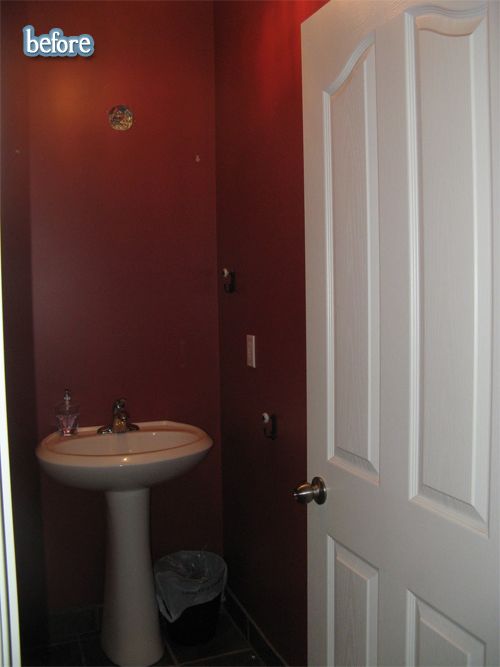 This post is sponsored by