"Minimalist gynecology bed from the future" is not the first thing you want people to think when they see your furniture. At least, that's what I thought. So Liz livened up her plain little stool with some happy fabric and now everyone can relax! She even shows how she made a super easy pillow cover with the leftover fabric on her blog
Just About Home.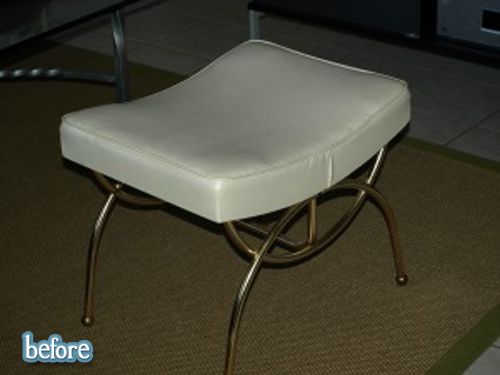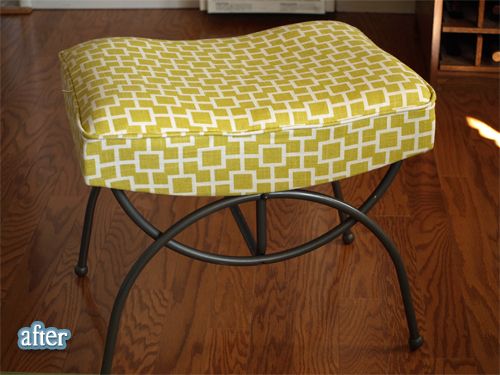 And here is another bench gone from plain to hot dang! Better After reader Tamara was tired of her slowly deteriorating piano bench and whipped it into shape by sanding off the old stain, applying two different shades of white in several layers, sanding off spots in between, and rubbing on a black glaze. Looks great!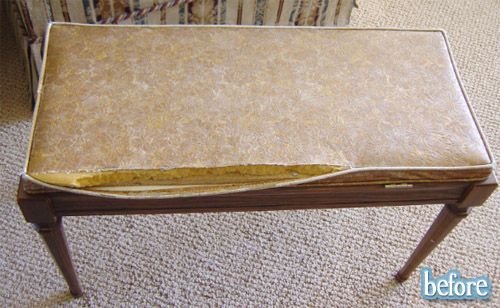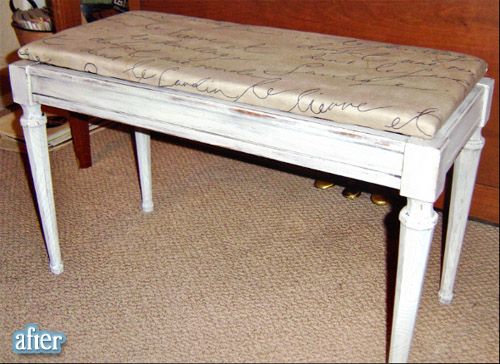 And finally, this bench didn't offer much to reupholster, so Stacy added a fluffy foam seat and upholstered that!
Fun story about the fabric in the background: When Jayna was featured on this blog (her kitchen of lust
HERE
), Stacy noticed this fabric and emailed her asking about it. Long story short, Jayna sent her the leftovers! Isn't the blogworld great?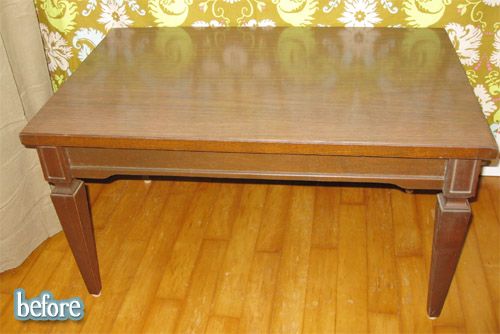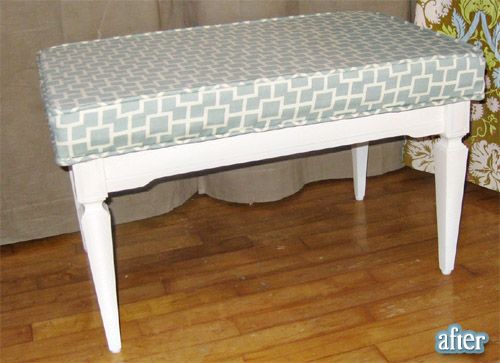 This post is sponsored by