This before dresser was certainly nothing special, I bet you could pull up Craigslist right now and find several exactly like it. The most notable thing about it to me is that my grandma has almost the exact same piece in her guest room.
What would she think of the after? With a coat of navy and some painstaking outlining, Better After reader Megan transformed it into a total showstopper! I think Gram would love it, as do I!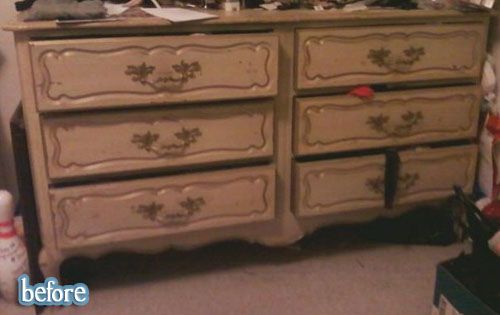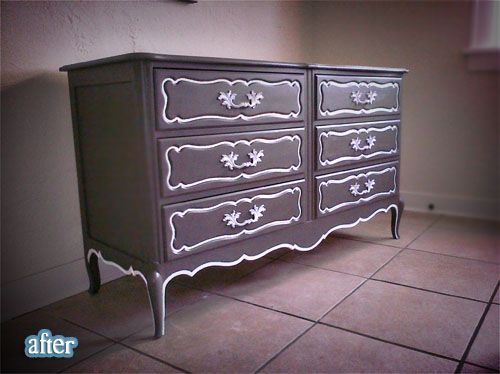 ***
NEW RELEASE! 100 pages of decorative painting tips, techniques and tools for only $10!

Download your copy today!

***