I think I'm finally conquering my inner
OCD
–
ness
. In the past, I would typically freak the freak out at the sight of distressed furniture, chipped dishes or anything but perfect symmetry. Having kids definitely helps, especially when they are kind enough to add
their
own distressing to the furniture. But thanks to many of you too, I've started to embrace things that are weathered, slightly shabby or imperfect. "It adds character!" is something I have started to
believe
rather than say through gritted teeth.
So here are a few redos, or maybe we could call them 'undos' that took something newish and made it old! The old me would be breathing into a paper bag, ha!
This bookshelf from Patrice at Duplicity Furnishings went through one heck of a painting process to get it looking that bad (as in, good!) Paint, primer, sand paper, mod podge, wax, spit, gristle, ok, maybe not the last two, but you get it.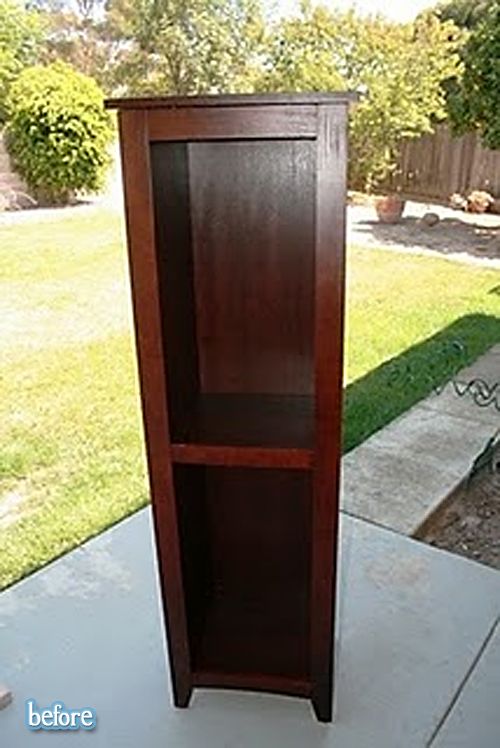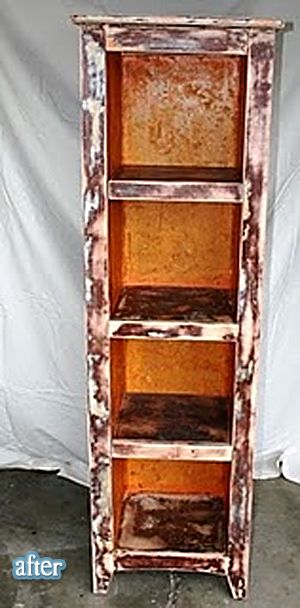 And Erin from Cultivating Home did a

DIY

job on these

votives

to produce one of my favorite looks, mercury glass! Mercury glass is a favorite look at Christmas time, but I think it is lovely any time of the year. Like, a big

mercury

glass vase used to plant white tulips in the spring or

somesuch

. Thanks ladies!