A fun little giveaway is literally coming your way!
It gives new meaning to the phrase "pass the salt…"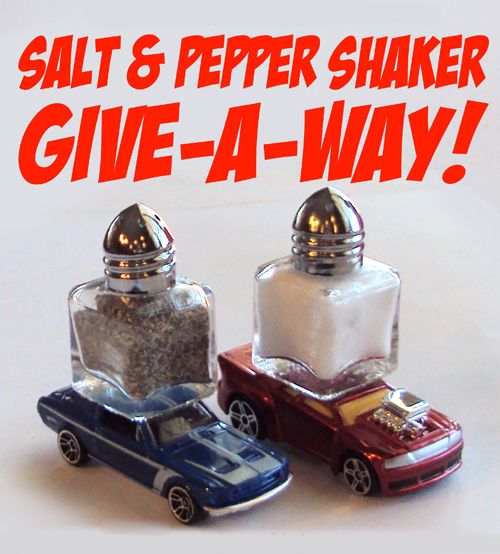 Kelley, one of my favoritest people on the planet, AKA
Glamma Fabulous
has offered one of her handmade, super cute sets of salt-and-pepper shakers to a Better After reader!
She says "
These fun salt-and-pepper shakers will zoom across your table, providing record speed conversation starters that will delight boys and girls, ages 1-80! The app. 1″x1″x2″ glass Salt and Peppers are attached to the metal Matchbox size cars with strong epoxy.
I actually have some of these fabulous salt and pepper shakers that I made 10 years ago, and they are as good as new today. My family LOVES them and our dinner guests are always surprised and delighted to use them. Fun!"


Kelley is always coming up with something fabulous, and I mean ALWAYS.
The salt-and-pepper shakers are also available on her
etsy
, along with whatever else is striking her artsy whims at the moment!
To enter to win, simply leave a comment here!
**** GIVEAWAY NOW CLOSED!****
Thanks for playing, have a great weekend!!