Estate sales are always a bit of a letdown for me. I think the name implies too much. Estate Sale. How fancy! I'm expecting Marilyn Monroe's grand piano and instead I find your Aunt Barb's collection of jelly jars. They should just call them "More stuff than your average yard sale Sales."
Anyhoo, Better After reader Joanna found this dresser for $35 at an estate sale. The finished product really has an Alice in Wonderland vibe going on, don't you think? I love all the curves.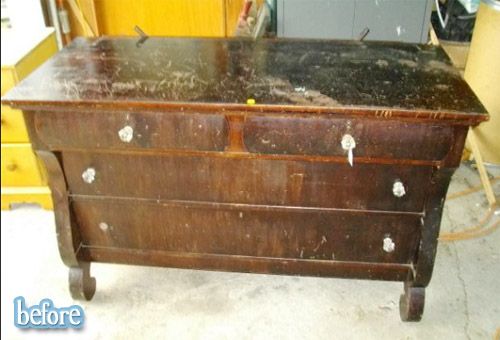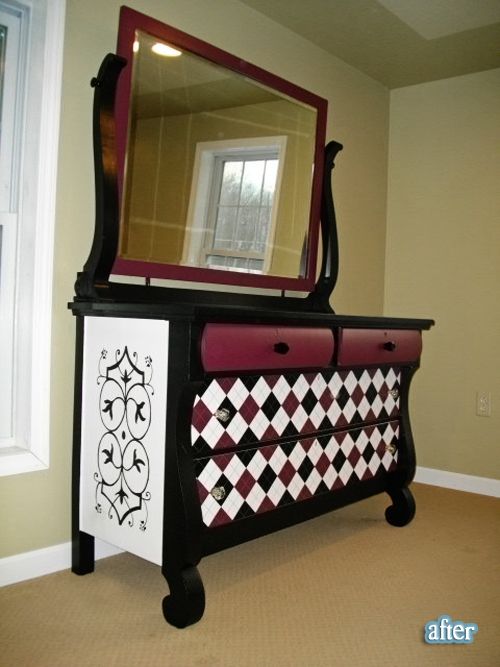 And if you were in the mood for some more diamonds, (or shall we use the fancier term: harlequin) then this

trompe

l'oeil

table will not disappoint. (ooh! Two fancy terms in one

sentence

! Perhaps we should don our kid gloves, meet for high tea, spend the afternoon at estate sales and make a day of it!) 

From Annie at Annie Fowler Designs.