Christine from The Lovely Home recently did a dream home remodel. Barbie's Dream Home! She upcycled this dollhouse as a gift to her niece, and Barbie got some serious upgrades in the process.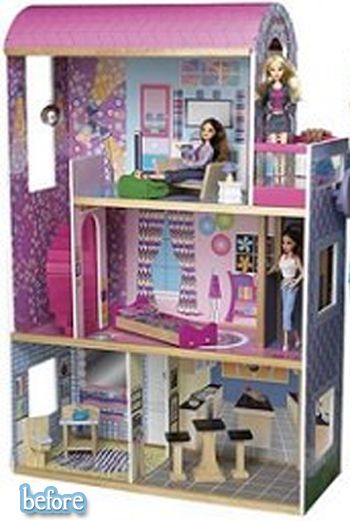 An upholstered headboard…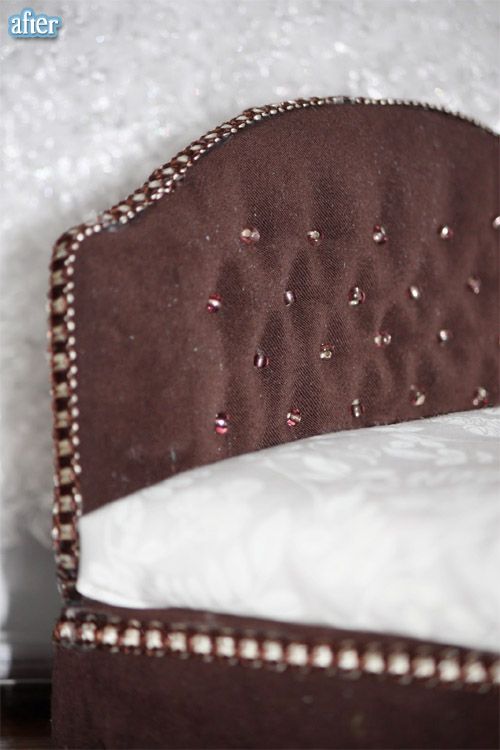 a new hardwood floor (popsicle sticks!) …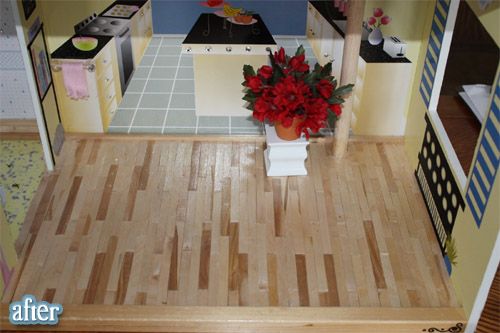 and a Christmas ornament turned chandelier, in the perfect Barbie pink!
More to see on Christine's blog, check it out HERE. Too fun, thanks Christine!