"Ain't nobody dope as me, I'm dressed so fresh and clean… so fresh and so clean clean!"
That's the song that popped into my head when I first saw this lovely dining room redo from Nicki at The Vintage Farmhouse. 
Is it not so fresh and so clean clean? Before it just felt heavy and clunky. Too much stuffy stuff going on. From the bulky hutch to the fussy drapes to the yellowed furniture, this room needed a breath of fresh air!
I love the new white on white, it really helps the the antique accessories looks whimsical and dreamy, whereas they might look too little-old-lady-ish otherwise, y'know? Do ya?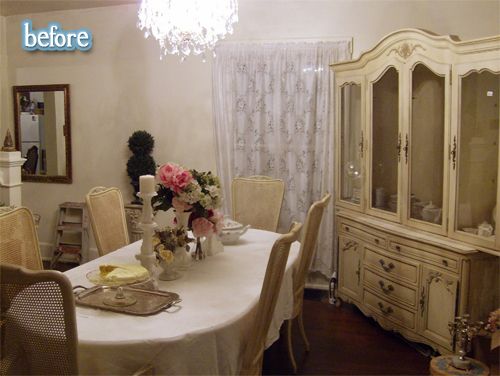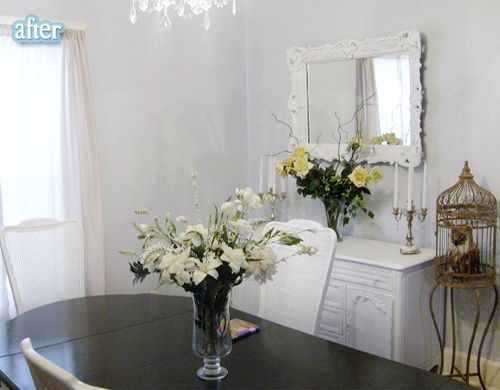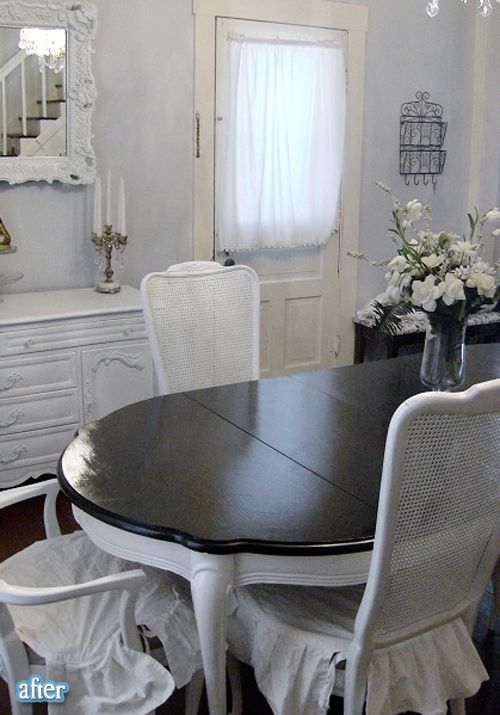 So yeah! Have a great weekend! Go listen to that song I was talking about HERE, if you wanna.