There's this place in town that sells old furniture from major hotels. I know what you're thinking, "Yikes. I'll pass on the Motel 6 mattress, thanks." But it's actually pretty cool, a lot of the furniture comes from big hotels in Vegas after they remodel and such. Still, what looks like a cool chair in room #225 of the Bellagio might look like, well a hotel room chair when you get it home.
So, if you have a sturdy, semi-stylish chair on your hands, but would like to make it more you, take note of these two: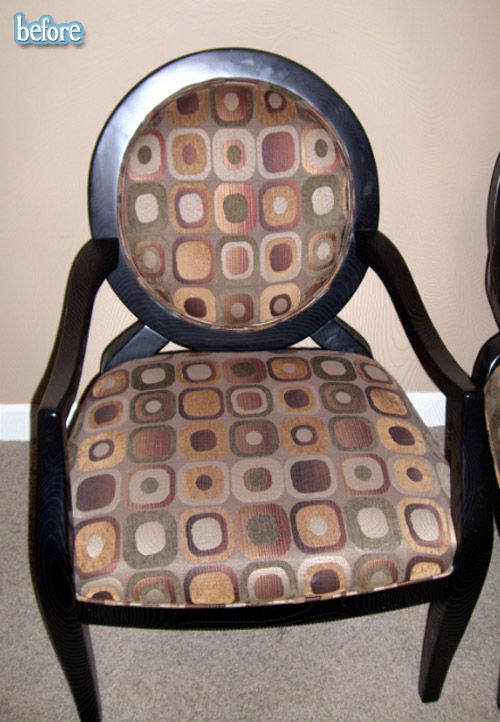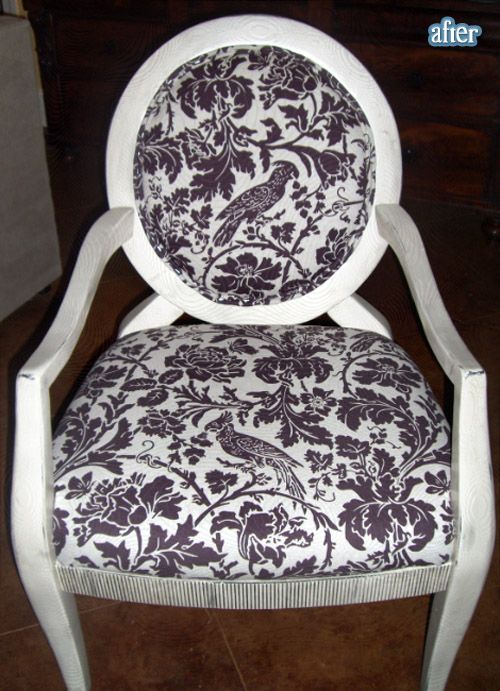 Better After reader Lauren bought these chairs on Craigslist in brand new condition. Obviously, that called for some distressing. A little paint and a drool-inducing fabric on the seat and now it's WOW!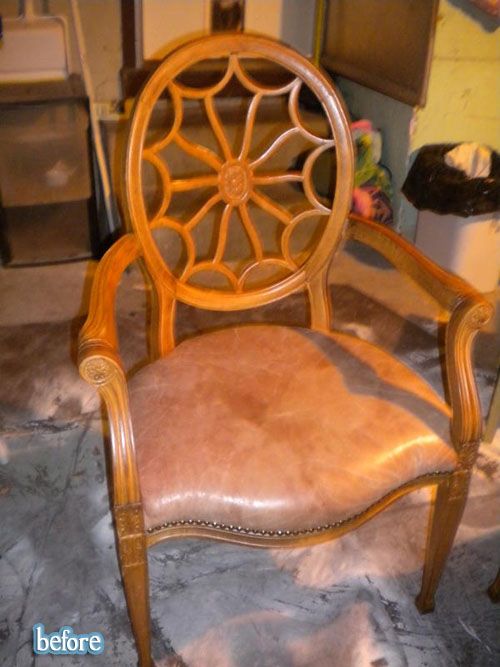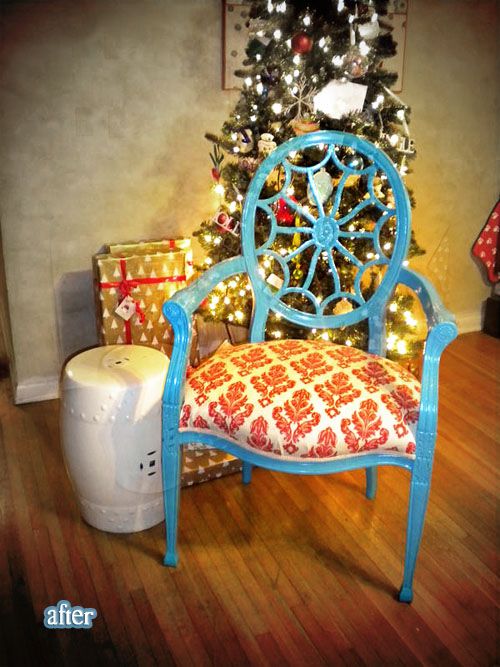 This chair probably used to get ignored at all the parties, but now it's the belle of the ball with a splashy turquoise paint job paired with a orange damask seat. Definitely worthy of eye-catching status. From Better After reader Chelsie, a kindergarten teacher by day, intrepid dumpster-diving, chair-rescuing furniture transformer by night!