My grandma has a chair just like this. She calls it 'the utility chair.' True, it is very useful, but useful doesn't have to mean boring!
Christy gave her chair a graphic punch with apple green and some Greek key fabric from JoAnns.
You know what? I went to JoAnns two days ago looking for fabric, and there was nothing nearly this cool there. I think probably because there is an abundance of senior citizens in this area and the store probably caters to their tastes, but seriously, all I could find was like, teddy bear fleece. Check it out on her blog The Reluctant Blogger.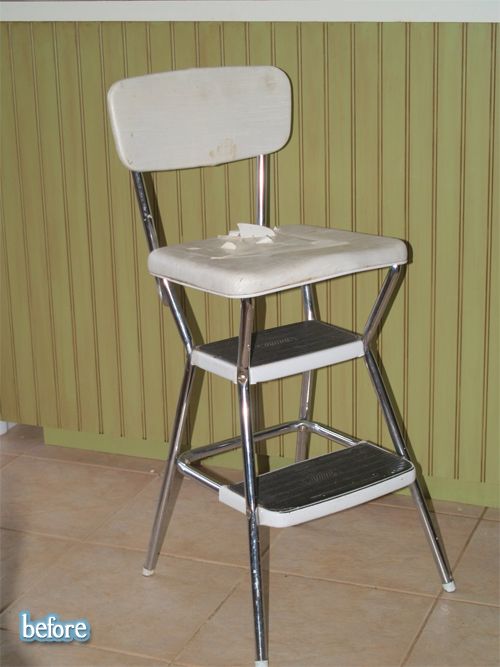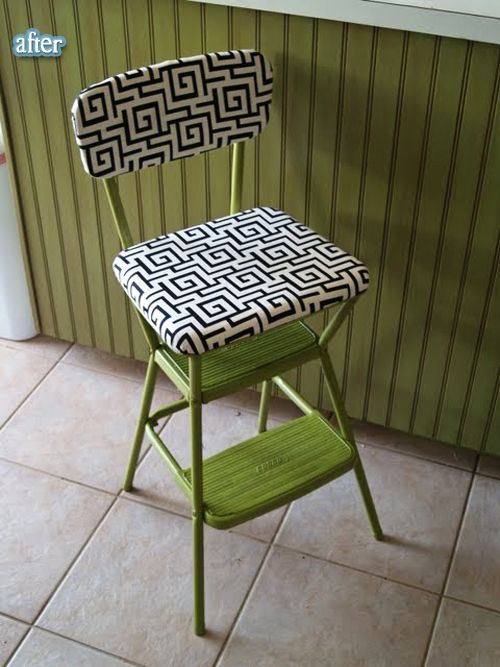 And speaking of cool fabric, here is another gem from the ladies at Fiber and Fire. Andrea and Patricia prove once again that there is no excuse for a boring chair!