So, what did you do this weekend? Did you hit up the thrift stores and find any treasures?Amanda from Heart Tree Home found this amazing campaign style dresser at a thrift store for 25 bones! I can see how the untrained eye would skip right over it. That greenish wood tone is rather nasty. If 'queasy' was a stain color, this dresser would be on the label. And it doesn't do much for the aging hardware either. But with a new backdrop of glossy white, the weathered bronze now looks ultra-hip. Me likey. Thanks for sharing Amanda!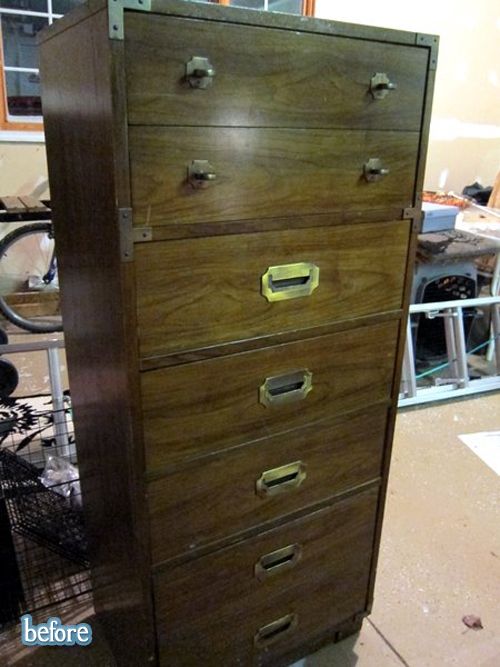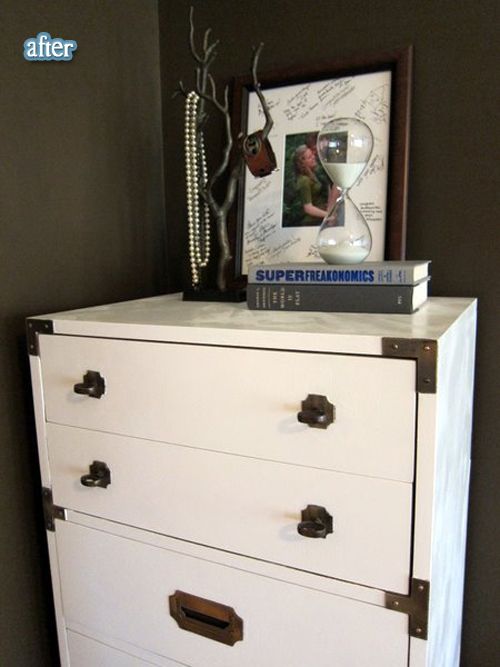 ***
NEW RELEASE! 100 pages of decorative painting tips, techniques and tools for only $10!

Download your copy today!

***