Sarah from Flying Heartfield had one heck of a monstrosity of a bathroom going on. The size was nice, but the style sins … too many to name. If the wall-to-wall mauve carpeting isn't enough to give you nightmares, I'd better warn you now about the bunnies. Prepare yourself.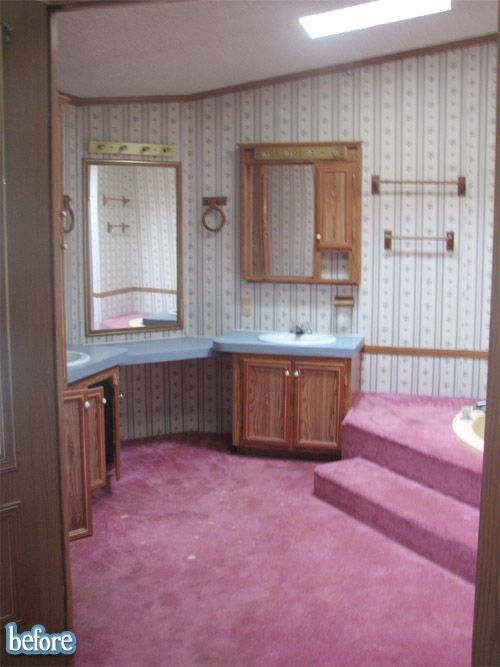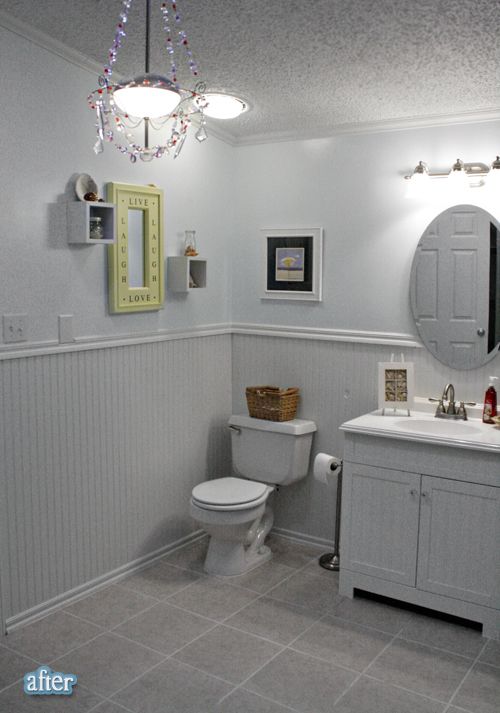 So much better, right? Light, clean and airy.
…
…
…
BUNNIES!!!!!

 


Ok

, you can safely peel your hands away from your eyes and stop crying now. The bunnies of terror are gone, replaced with a handy storage closet and a corner shower. Phew. That was just … no.