If you'd like to redo your bathroom in record time, just pull a Rachel and Rob and take a sledgehammer to it the week before some major event, like say, Christmas, or a baby shower that you are hosting.
Then, before you know it, your dated bathroom will look like a dream spa! (Warning: This only works if both you and your significant other are handy with the power tools and willing to devote all your spare time to sweaty manual labor).
Check out lots more pics on their blog First Home Makeover.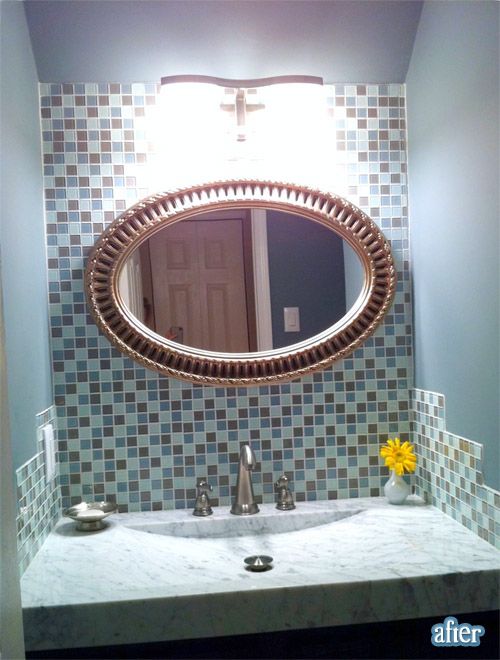 Ooooh

, so pretty.