This dresser is brought to you today by the number 1. And also the numbers 2-6. And the color yellow. And the letter F, for FABULOUS!
Erin from Domestic Adventure redid this dresser as the jumping off point for what seriously might be the cutest nursery in history. No, I'm not exaggerating, it's so cute I'm considering having another child just so I can copy it. (That's a joke mom).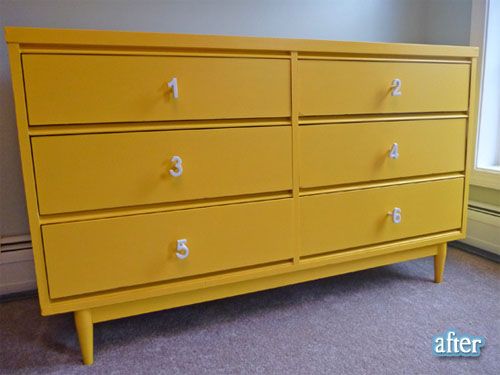 Found this one by way of Emily at Emily A. Clark.