Breaking news! I just read that Ryan Reynolds and
ScarJo
split! And I thought those two really had a shot. Not really. Once your husband gets voted as "
The Sexiest Man Alive
," that's got to throw a wrench in things. I would not want to be married to The Sexiest Man Alive, no thanks. Who wants to be wearing their worn out pajama bottoms, picking their zits in the bathroom mirror and worry that The Sexiest Man Alive was watching? Who wants to wake up The Sexiest Man Alive with their morning breath? Not me. Way too much pressure.
So, anyway, let me awkwardly segue that tangent into before and afters by saying that this before dresser is totally
outshined
by the after, so it's a good thing they are one and the same and not a married couple, because that never ends well for anyone.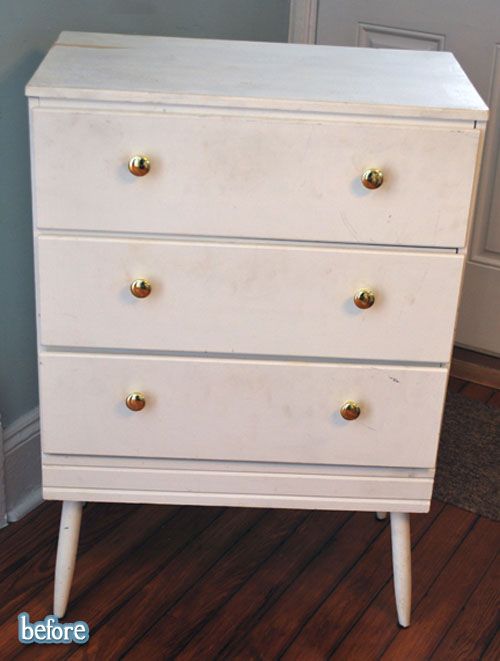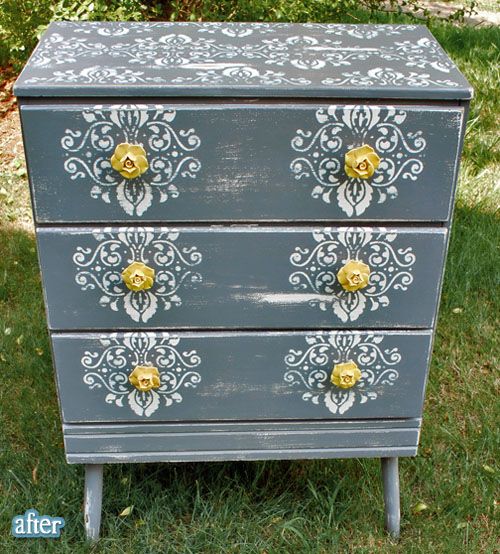 Sexiest Dresser Alive!!!
And here's a sweet desk too! Both of these
redos
come from the super talented Sarah at
508 design
. Dresser can be seen
HERE
 and sweet travel inspired desk
HERE
. I hope to see more from her often!