Heather found this sweet little rocker and figured that despite the duct tape holding it together, it was probably sturdy enough to warrant coming home with her. So it did, but sat in the basement for a few years. Um, I totally have no idea what that's like, nope.
When a friend started a photography studio, Heather knew she had the perfect child-sized rocker to donate to the cause, minus the crusty plaid and duct tape, of course. It's so cute, I can just see a chubby little cherub posing for a picture on it now. See it on her blog Tallgrass Design.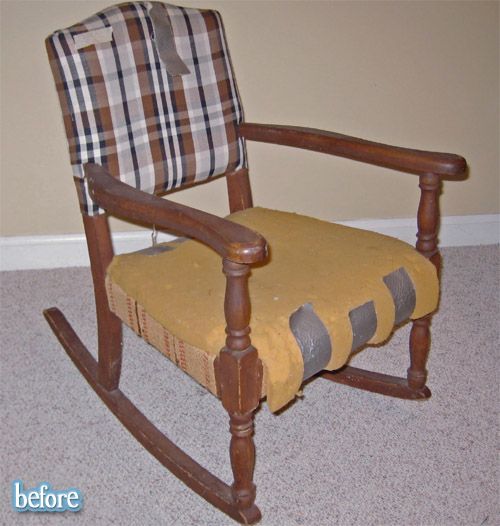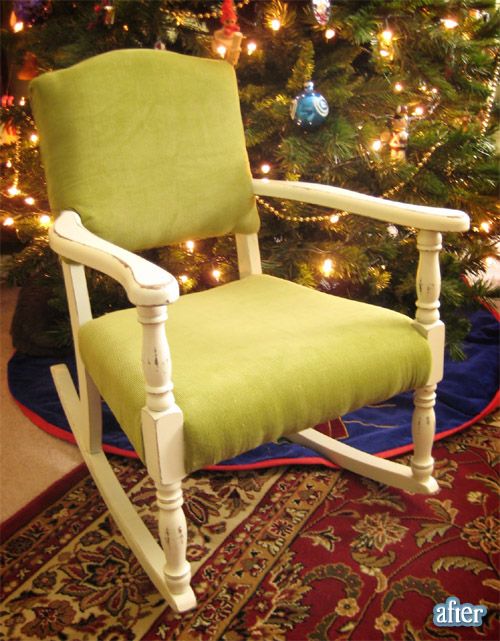 Abort! Abort! This chair has obviously been home to a nesting pack of rodents! But Kindall wasn't going to let the possibility of contracting hantavirus get her down. She worked this chair over with staples, paint and fun fabric that calls to mind an animal of a different sort. We like our animals wild, just not that wild. See it on her blog Kindall's Creations.