Here are a couple of smart fixes that made the most of the limited space in the smallest room in the house: the bathroom!
First, Lindsey from That Saint Paul House had a funky little space between the shower and the wall. The previous owners, possible Prince fans, had dealt with it by installing hulking purple shelves. Lindsey kept the storage and ditched the lavender look with simple Lack shelves from IKEA, which really brightened up the whole space.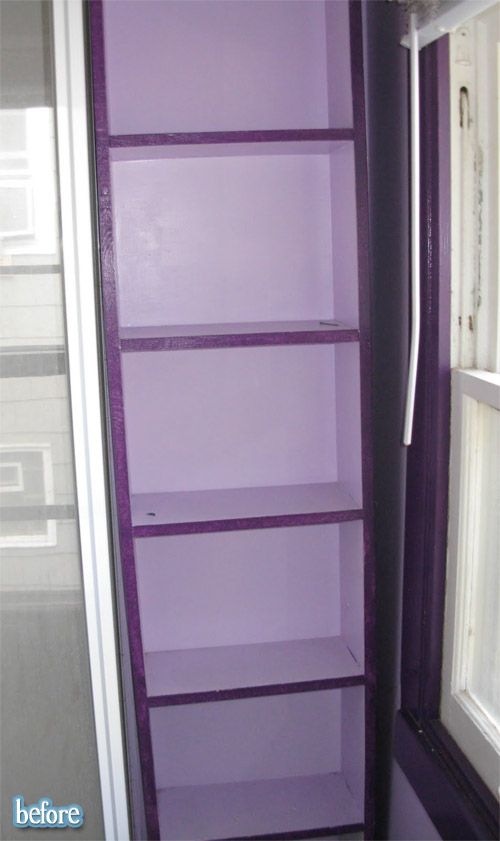 Cherry Blossom from Beauty in All Things recently revamped her bathroom, ditching the country corner shelves and fuzzy toilet topper (is there any instance in the universe where those even kinda look cool? I submit that there is not) for a sleeker, pulled together look. Also, did she rip out that corner shower and replace it with a standard tub? No silly! She just threw a shower curtain up, hiding the awkward shower and giving the shower-er extra privacy and a little extra space for dressing. Genius!