So I'm dreaming of a white Christmas. Not much of a chance of that happening here in Phoenix though. Did you know that song was actually written here in Arizona, as songwriter Irving Berlin chilled poolside at the
Biltmore
Hotel? Random tidbit.
Anyhoo
, here are some great white
redos
for you inspired by snowiness, everything from fresh and simple
redos
to heavily distressed. Did you know
I'm Dreaming of a White Christmas
is also the best selling single of all time? Just thought you would like another tidbit.
Ok
, here we go!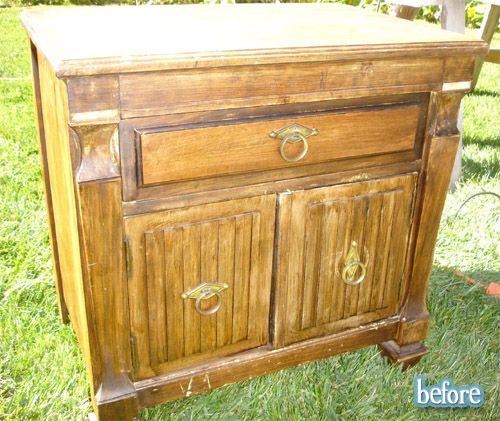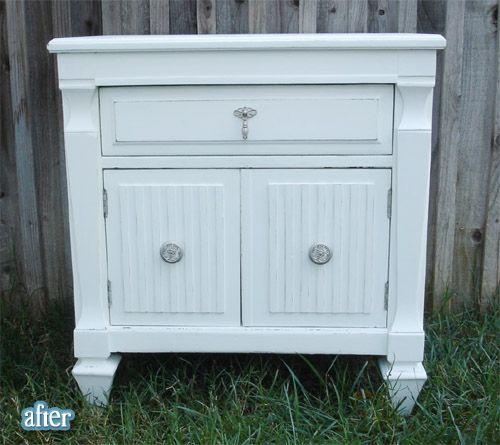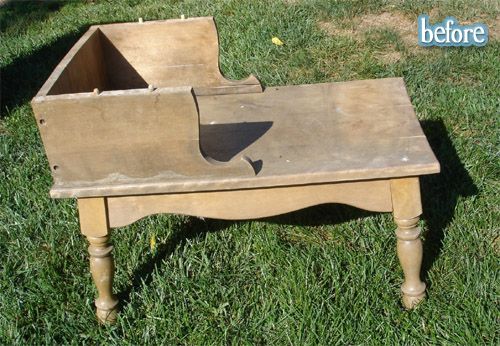 Cute white tables from Holly at
Holly Do
. Fun swirly details were made with a
dremel
, which I am afraid of after poking a hole through my fingernail with one, yikes.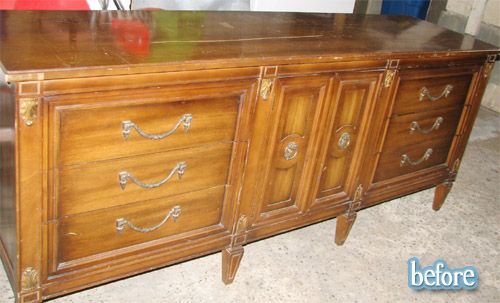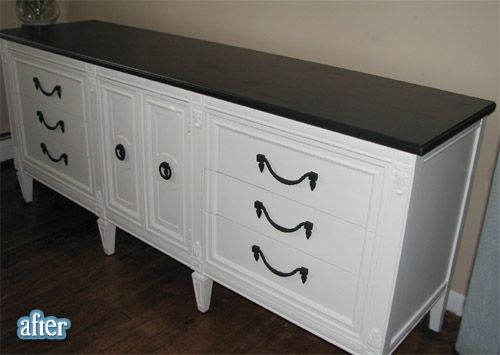 Gorgeous two-toned buffet from Krystal at
Krystal

Kreations
, originally purchased for $43!
Loulou
put a ton of work into this one, see the whole story on her blog
Life of Lou Lou
.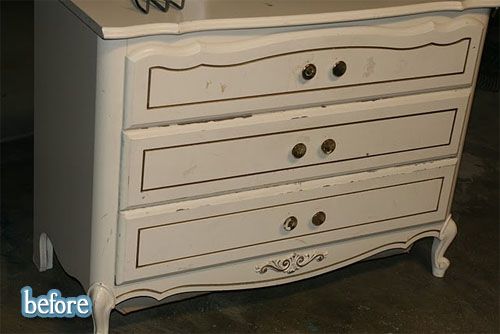 Freshened up and sweet, and I like how she decided to swap the weird middle knobs for two outer handles. From Jennifer at
Always in Wonder
.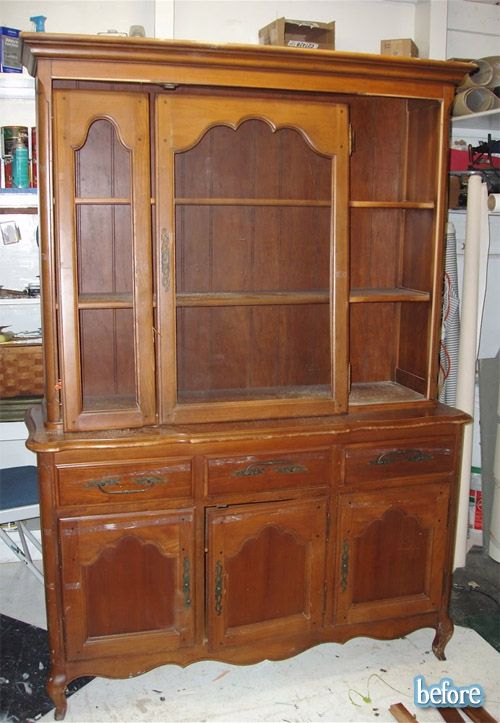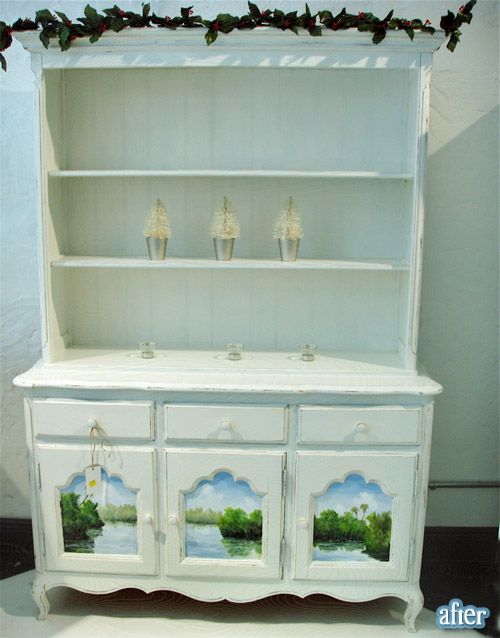 This lovely hutch was given boost of custom color by artist Karen
Hetzer
, see it on her blog
Karen

Hetzer

Artworks.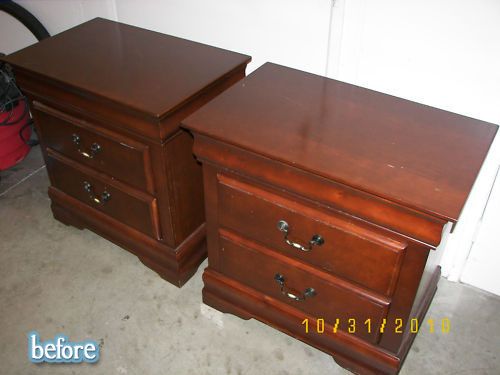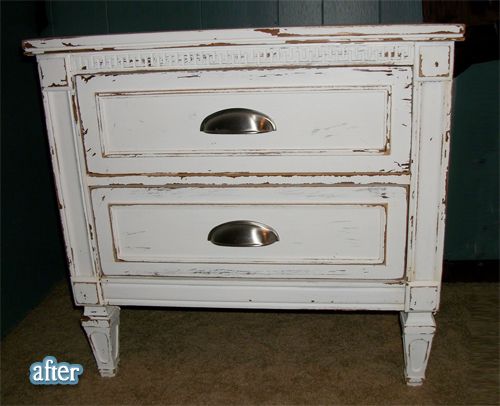 And last but not least, Kim coaxed some character and shabby chicness out of these boring
befores
. See it on her blog
Simple Needs.

UPDATE: Ok, I have been informed that this before is completely not the same as the after. Uhhh, you might think I would have caught that, but you'd have been wrong! Apparently, I've been hitting the eggnog a little hard and the before is a pic of a similar-ish nightstand, according to Kim. Carry on.
***
NEW RELEASE! 100 pages of decorative painting tips, techniques and tools for only $10!

Download your copy today!

***