If you want proof that a white kitchen can be warm, homey and full of texture, read on, dear reader.
If you have a demon-cat phobia, you'd better stop now.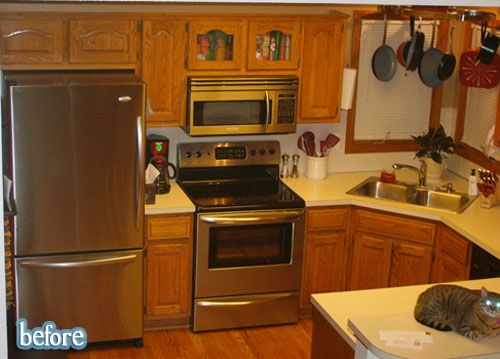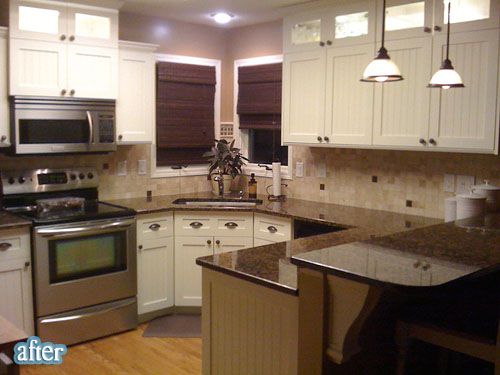 Don't worry, demon cat was exorcised right along with the outdated oak and humdrum everything else.

This redo comes from Better After reader Amber and her husband, and would you believe this was a DIY job? They used the existing cabinets (plus the glass cabinets) and just built new doors and drawer fronts. It is a little thing, but making the cabinet doors touch instead of having gaps of space between each make them look so much more high-end.

Some readers are concerned that adding cabinets on top of cabinets, right up to the ceiling will make the room feel smaller. This is certainly not true! Nothing draws the eye up better. Like wearing high heels vs. flats, it e l o n g a t e s. Thanks for sharing Amber!