This is the story of a table. A corn-shucking country table. Actually is is the story of two really similar tables, both just a leetle too backwoodsy for their owners tastes. Nothing that a little love and paint can fix though!
Stephanie went for a total overhaul with her dining room table and chairs, painting them entirely black with new fabric to boot. I don't really say "to boot" in real life, but it seems like a country thing to say, so we'll go with it.
Check it out on her blog Full of Great Ideas, which is *spoiler alert* full of great ideas.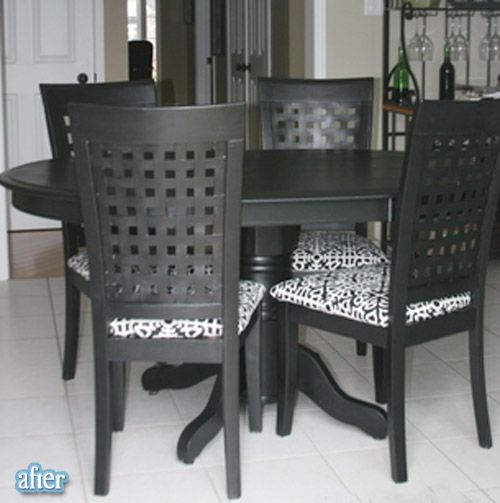 Kendra went with a homey but sophisticated vibe with a two tone look and new chairs. See it on her blog My Insanity. And seeing how it took me about 45 tries to spell "insanity" correctly just now, I'm going to call it a day.