Who knew my little hick hometown was so

avant

–

garde

? They were WAY ahead of this hip deer mount trend.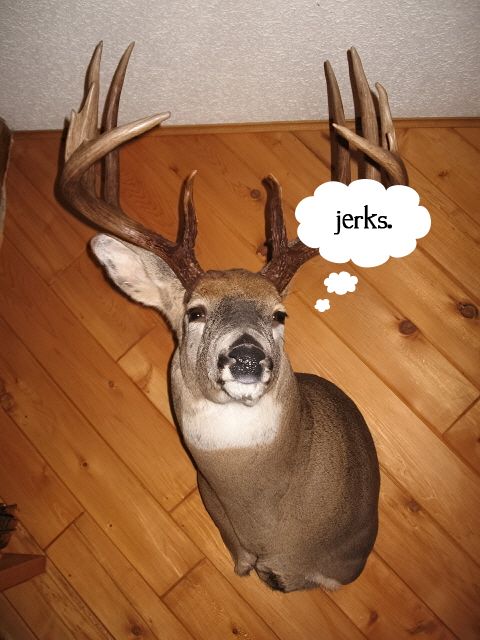 Yeah, I've never been a fan.

But I DO love the fancy and

faux

look, brought to you here by Danielle and the clearance section of Michael's. For $8.99 a

peice

, she beheaded and mounted these

Christmasy

reindeer for a year-round display. See the how-to on her blog Danielle

Oakey

Interiors.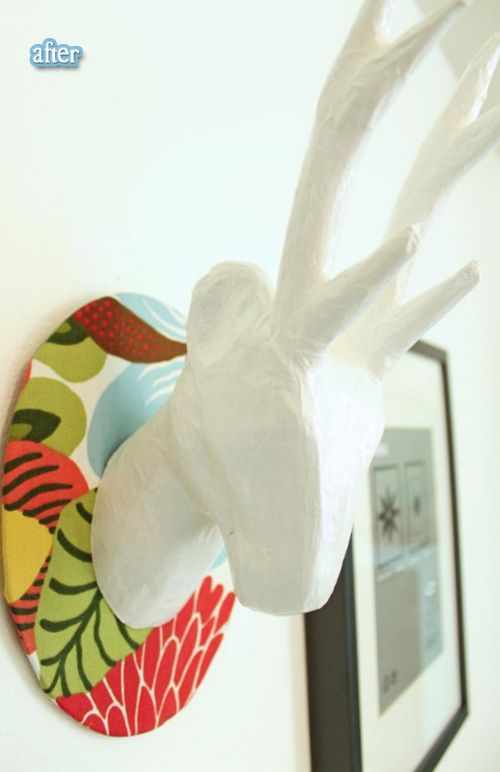 And for an even less pricey display, why not try your hand at paper

maché

? My most talented friend ever Kelley, aka

Glamma

Fabulous constructed this deer mount out of cereal boxes. Then she made it sturdier with layers and layers of paper

maché

, (and it doesn't hurt that she's an artist by trade because any paper

maché

deer I attempt to make would look like the back half of the deer) and finished off with a layer of comics!