If your husband, or significant other or life partner or whatever cocks his head and looks at you like you're crazy when you declare "Hon, I think we should paint the blue bedroom blue!" then feel free to clarify your point with this before and after from Debbie. Her Barcelona Blue bedroom went bye-bye in favor of Heavenly Blue by Benjamin Moore. She also updated a few furniture pieces with white paint, and in return lightened the whole look!
And speaking of lighting, she also updated this chandelier for her guest room. She says, "I made the glass bead drops myself by stringing them on head pins. Then I attached them with fishing line. Hiding the chain with remnant muslin that I already owned helped soften it up. All in all it was under $15!"
Great job Debbie!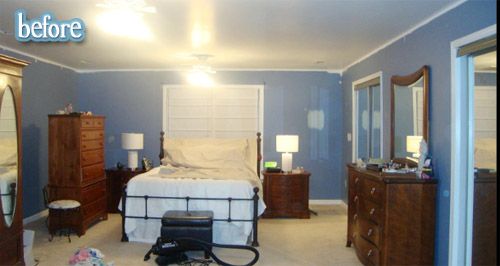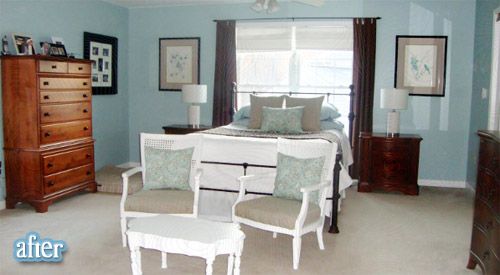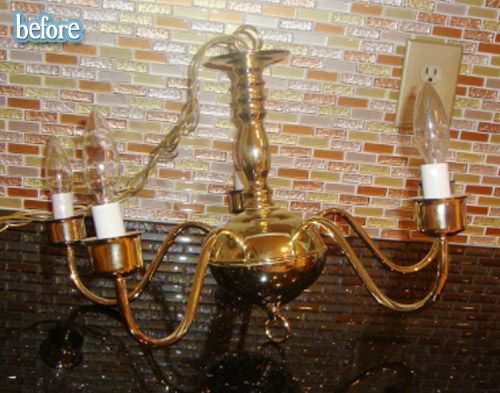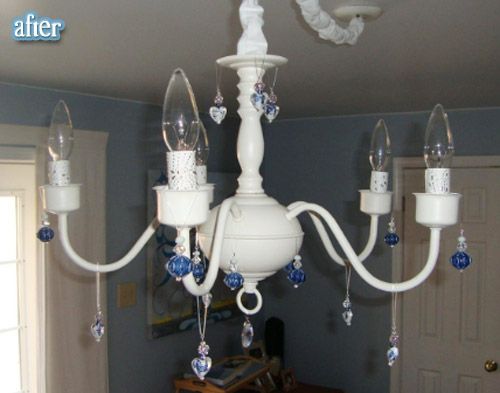 ***

NEW RELEASE! 100 pages of decorative painting tips, techniques and tools for only $10!

Download your copy today!

***