Helloooooo
90's kitchen! Basket of fruit wallpaper border? Check. Awkward floor-space eating L-shaped layout? Check. Splatter paint walls? Check -- actually not really, those are remnants from the soundproof wall foam that was there from the previous owners, which earns this space an extra "
whuh
?"
Even so, splatter paint is so, like totally 90's. You know you wore your leggings with your giant splatter paint T-shirt that you knotted below the waist with a yellow plastic paintbrush shaped t-shirt
knotter
device. What the heck is the official name for those things anyway? I can't even Google up a picture to show you, because for some reason Google does not know what I mean when I type "t-shirt knot thing."
Any
hoo
diddly do, Stephanie helped tackled this job with her daughter, leaving her with a kitchen that is sleek, chic, and without a streak. (Because they haven't moved in yet! How I wish my kitchen were always that clean). Lots more of the design to see on her blog
Cre

8

tive

Designs Inc.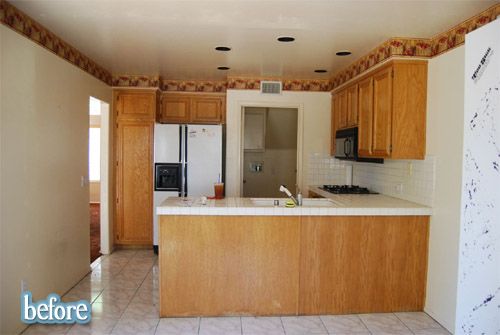 This post brought to you by: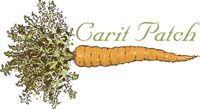 functional handmade crafts and

repurposed

goods