Better After readers Tracy and Mark found this lovely dresser on craigslist for $15. I'm just going to take this opportunity to beat the dead horse that is me complaining about my inability to ever find such deals. I'm serious. What is up with that, Universe? I was at the thriftstore today and saw a plain old nightstand, absolutely nothing spectacular about it at all, for $59.99. Dude, for that price I'll just go to IKEA and get something that I know is guaranteed to not contain mouse poop or ever been used as an ashtray. I swear.
Anyway, let's get back on track: Tracy and Mark modified the bottom of this dresser to hold baskets since a drawer was missing and added a new wood top. I think it's awesome. Behold: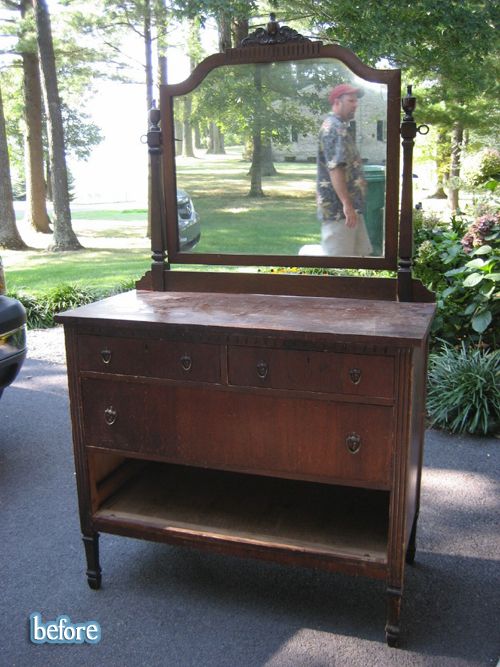 ***
NEW RELEASE! 100 pages of decorative painting tips, techniques and tools for only $10!

Download your copy today!

***