"What the heck is a book thong?" you are probably asking out loud. Not long ago I would have answered "No flipping clue, but it sounds scandalous!!"
However, I have since been educated on the mystery of the book thong, so friends, let me tell you. A book thong is a luxurious little accessory, a handmade bookmark that looks like jewelry!
Dana from Saturday Mornings is selling custom book thongs in her freshly opened etsy shop and is spreading the word!  She says, "If you are giving a book as a gift, add a little something to it. Tuck in this book thong and you've just created a unique and extra-special personalized gift!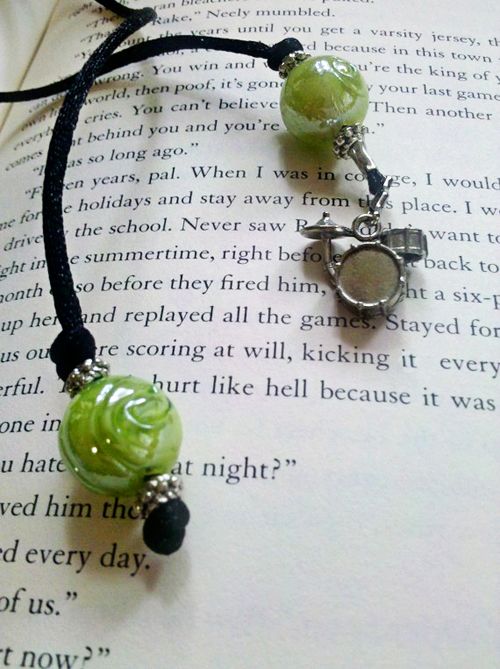 The cord sits inside the crease of the book and keeps your place. The beaded ends extend outside the book at the top and bottom.


Like wearing a piece of cherished jewelry, an elegant bookmark makes a reader feel a bit pampered."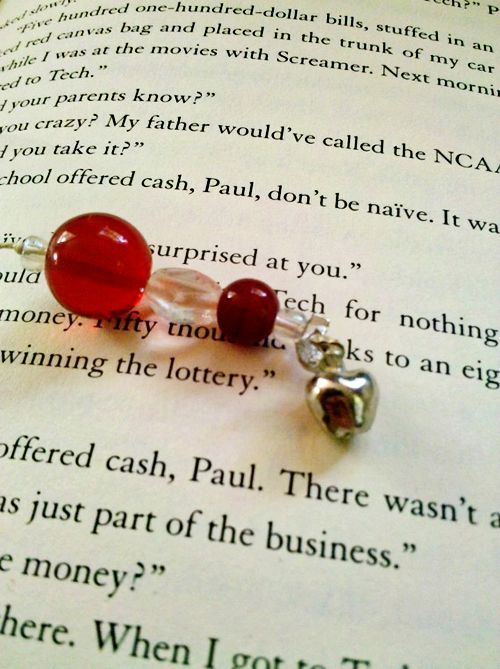 This one is perfect for a teacher, or Twilight fan, or person who really likes apples!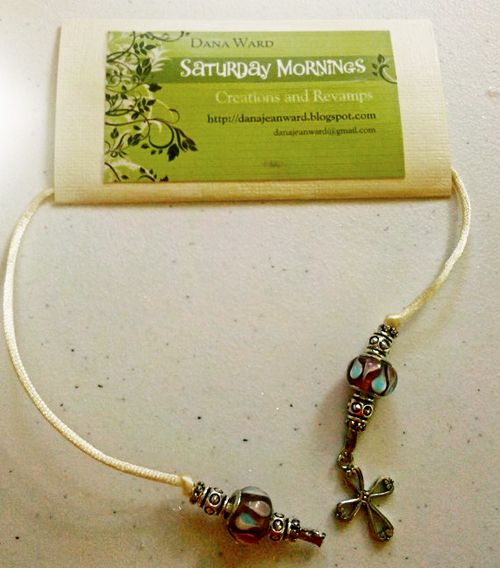 Custom orders are available! Aren't they packaged cute too? I'm a sucker for attractive packaging, which sounds much dirtier than intended.
So go ahead and add a sprinkle of sparkle to your reading, visit her shop 
HERE.
This post brought to you by: