Argyle, in my humble opinion, is best taken in small doses. Socks. A scarf. Maybe a sweater vest, if you're feeling natty. But a bright green argyle design painted on the expanse of your garage door? Well, now you've gone too far.
Tracy agreed and got to work, figuring she had nothing to lose, other than the giant knitwear-inspired scene that greeted her everyday. What she came up with instead was hand-painted carriage-style doors! Yes, hand-painted! Grand total for this project came to 65 bucks! I'm sure she's loving how it turned out, and I'd bet the neighbors are too. Thanks Tracy!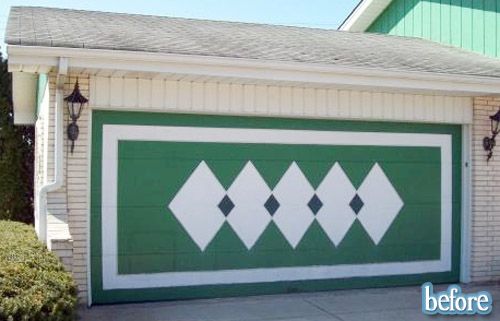 ***
NEW RELEASE! 100 pages of decorative painting tips, techniques and tools for only $10!

Download your copy today!

***