Question: When is a blue kitchen better than a blue kitchen?
Answer: When it gets repainted a classic stony blue from the original barfy baby blue. Also, when the lighting is upgraded from el cheapo builder fixtures to chandeliers, plus the addition of new hardware, backsplash, crown moulding and custom artwork along with replacing the countertops, faucet, sink and just about everything else that isn't bolted down or a load-bearing wall.
Lots more to see from Genia at her blog This Home of Ours. Thanks Genia!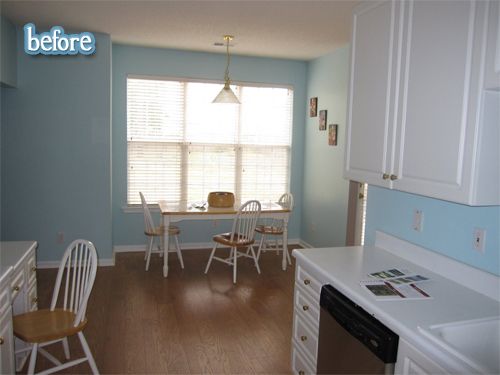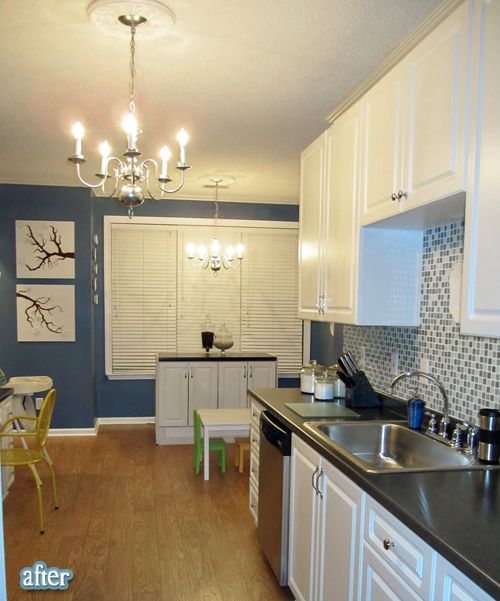 This post brought to you by: