I get it that some people freak out about painting antique furniture. Your grandmother's cherry china cabinet that came to America on the Mayflower, yeah, you might want to leave that one alone. But this type of stuff … this clunky, fake wood, came from your grandma's basement circa 1969 cabinet, I'm pretty sure ANYTHING you do to it would be an improvement, including setting it on fire.
Ashley from
My Colors are Blush and Bashful
did in fact decide to set it on fire, with a red hot paint job! I also love the look of the knobs redone in gold against the red. I bet it took forever to get that glaze into those grooves. Bravo for sticking with it Ashley!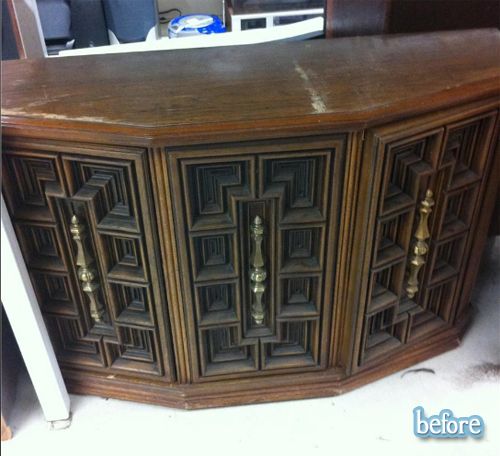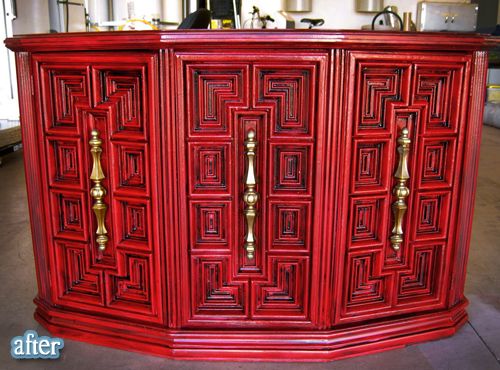 This post brought to you by: