This room reminds me of Sunflowers and not just because of the 12″ tall wallpaper border assaulting my eyes. Actually, it reminds me of the perfume Sunflowers, because I can totally see myself spritzing on the scent, putting on my glitter eyeliner, listening to The Backstreet Boys, getting ready for prom in here.
Helloooooo
90's! And holy
guacamole
, that is one vivid shade of hunter green.
Heather updated it in a major way with a toned down paint color and some new accessories. Also, is that a new light fixture? Nope, she simply spray painted the old one and added new shades! Who would've guessed? Great job Heather! See more on her blog
Tall Grass Design.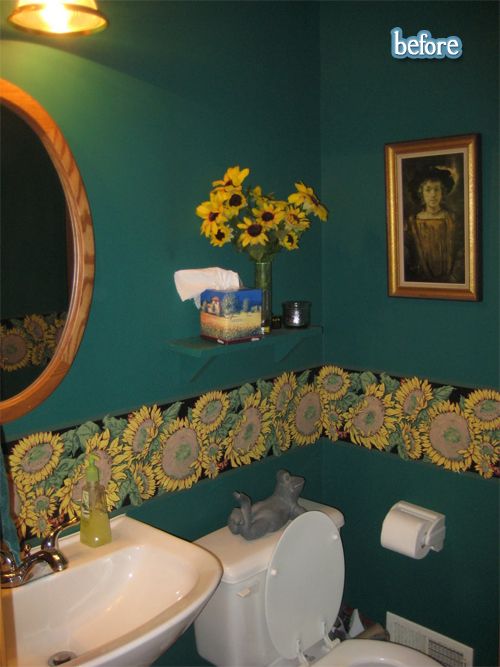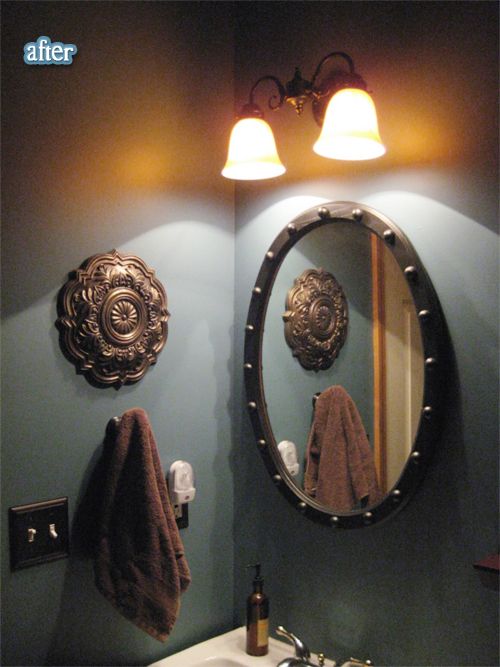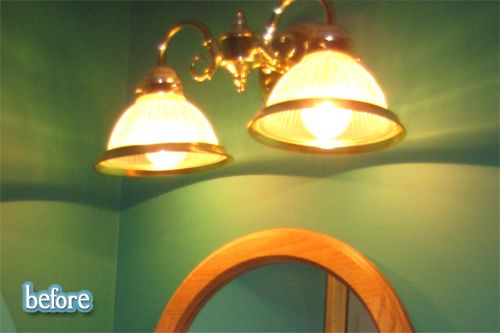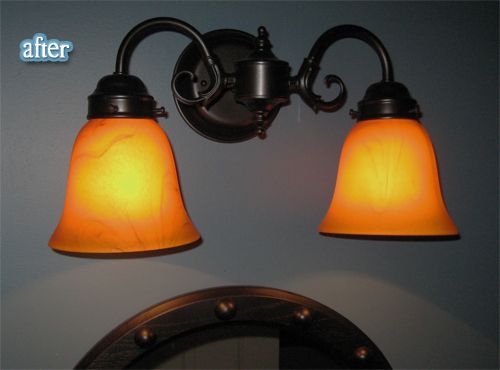 This post brought to you by: