I have some serious hutch envy going on today thanks to these two new redos from Loulou. (Rhyming, hooray!) The first hutch was a Craigslist find, intended to be refinished and sold. However … it was just too darn cute to get rid of, so it found a new home in Loulou's dining room.
I love the two tones of gray and that french country look, I think it's my favorite. Have I ever actually been to the french countryside to know if they truly incorporate this gray-washed distressed wood look over there? No. But I like to pretend I know what I'm talking about.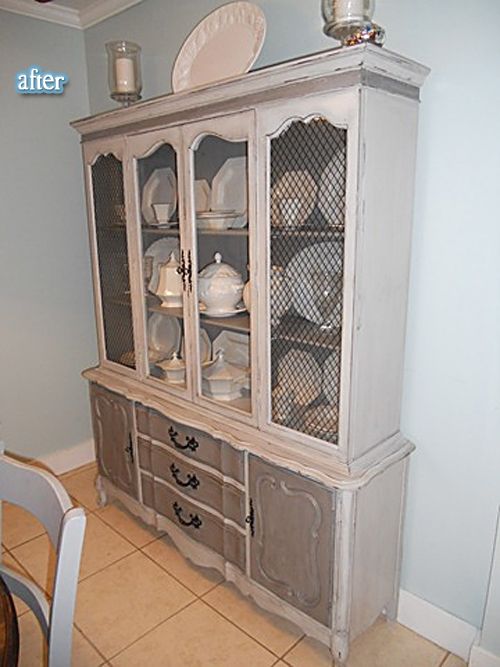 And here's another one! I haven't managed to make over ONE hutch in my lifetime, and Loulou seems to do it every other day. 'Zing. (That's short for amazing, thanks 30 Rock!)
She redid this cabinet for a shop owner who wanted a display for a new line of candles. Smart thinking to leave the interior dark to provide a contrast for the display, no? See it HERE.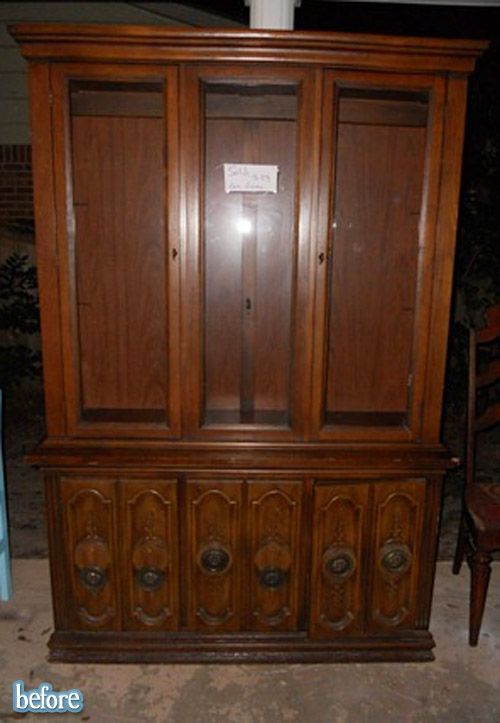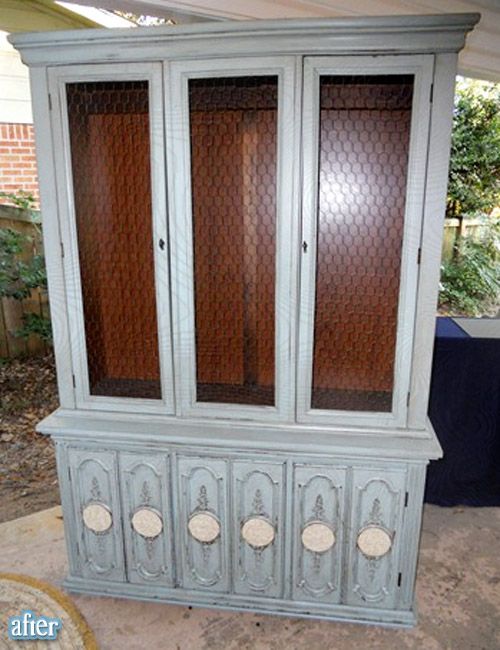 ***

NEW RELEASE! 100 pages of decorative painting tips, techniques and tools for only $10!

Download your copy today!

***