Marianne from
Songbird is Nesting
knew a tragic mistake had just been made when she watched as these chairs from her parent's dining set were loaded into a van headed straight to the dumpster!
Her parents had owned the set since 1953, and when her father moved into a retirement apartment, he didn't have room for all six chairs. No one wanted the leftovers, so they were en route to the dump when Marianne had a change of heart. Luckily she chased the van down in the nick of time and rescued this chair just seconds before it met its smelly fate.
Loving the postal bags she used to recover it with, and specially the hand painted postal bag she made to hang off the arm! Crisis averted!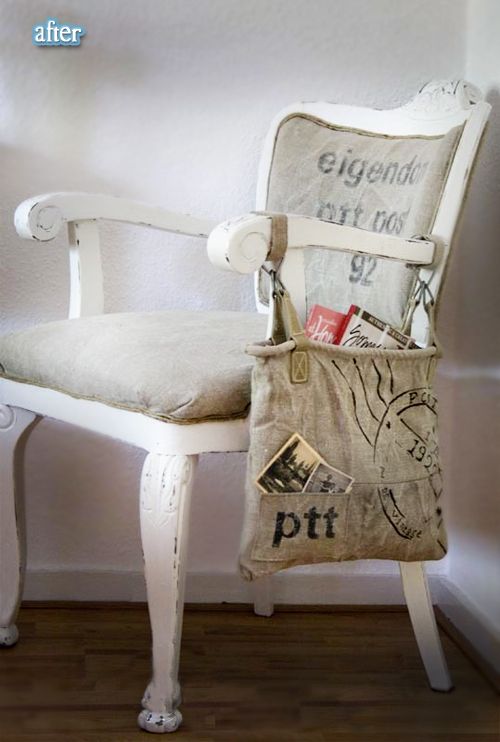 This post brought to you by: