Do you get inspired by all the great before and afters out there, so you decide to tackle a project yourself even though you've never done anything like this before, and you head to your local
thriftstore
with gusto, only to be overwhelmed by possibilities, or frustrated by the lack of, and/or disgusted that your local Goodwill dares charge $60 for a dilapidated chair covered in gravy stains? It's
ok
. Take a deep breath. And start small.
See this? A couple of old books, turned into a planter! Total conversation piece! And inexpensive! Would also make a nifty gift!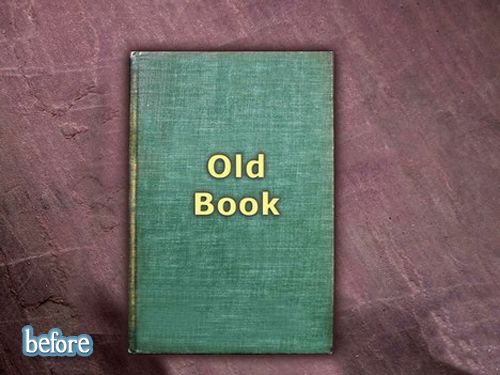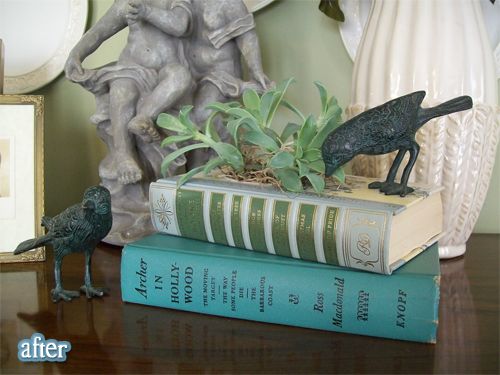 Or, take this frightful shadowbox depicting a super depressing post-apocalyptic underwater scene, and turn it into butterfly art! Credit for these super projects goes to Lindy of Cottage Hill who consistently churns out such great before and afters, I should really just hang a sign on my blog that points to hers. Butterfly specimen box HERE.