Stool is not my favorite word, because I am a 6th-grader at heart, I guess. (Heh heh, stooool). But I loves me some stool redos, because stools are 
A) easy to find! You probably have an extra stool or two kicking around your house right now. 
B) low commitment! If you screw it up, your neighbor probably has an extra stool or two that they would sell you cheap.
C) so simple! No hours of sanding and reupholstering here, no sir. Just paint and enjoy. 
These redos were brought to you by Amy, Rachel, and the letter A.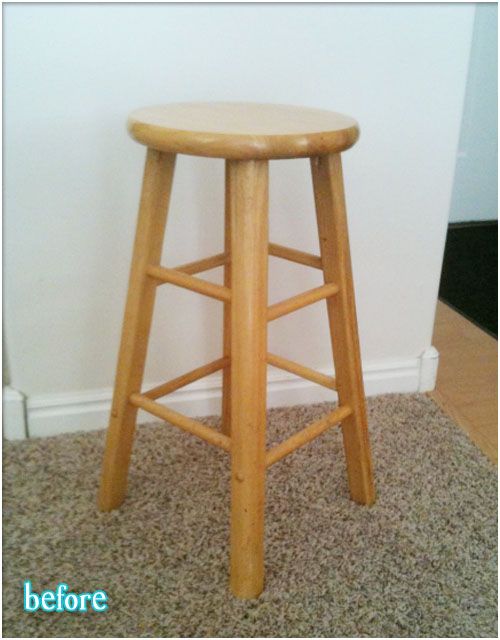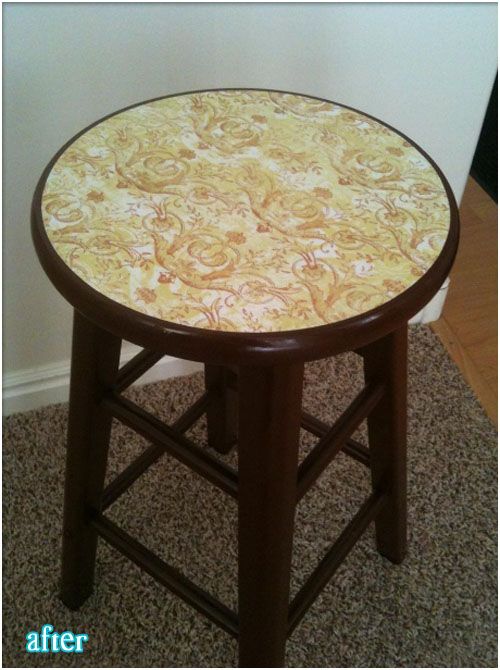 Woah, it's like deja-vu from the first before stool, which also had a circular floral design on the top. But the similarities end there, because this one looks much better, wouldn't you say? Of course you would. From Better After reader Rachel who basically stole these (not really, but she only paid $2.50 a piece!) and used her Cricut to cut the perfect circle she mod-podged on top.

Thanks ladies!