** GIVEAWAY IS NOW CLOSED**
This is my little brother Nate, his wife Kalli, and their most outrageously adorable little chunk -of-a monkey, Gavin.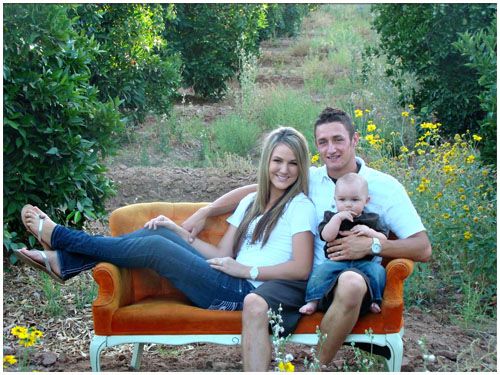 Here is Gavin up close. He's so cute and chubby I can't stand it! I kiss and squeeze all over him whenever I'm around, and he probably is starting to think of me as totally crazy and developing a deepening aversion toward me.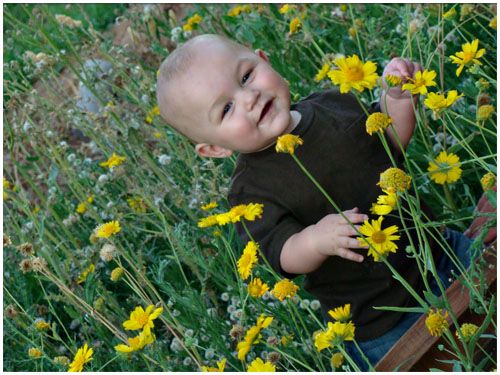 Sorry, one more, I can't help myself!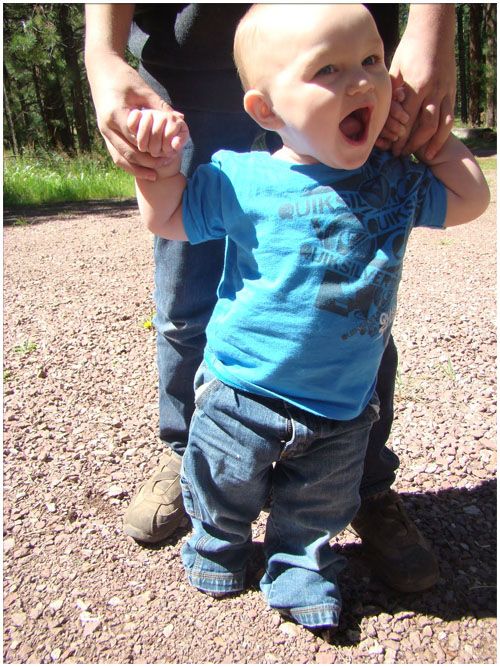 Anyway, I swear I have a point here. Here's the point. Nate and Kalli just bought their first home. Kalli has this unhuman gift for decorating; she could seriously make an outhouse cute in her sleep using toilet paper and duct tape. So she had Gavin's room all dolled up in a jiffy. Only problem was, Mr. Gavin was used to sleeping in a basement, so his adorable new room went from this: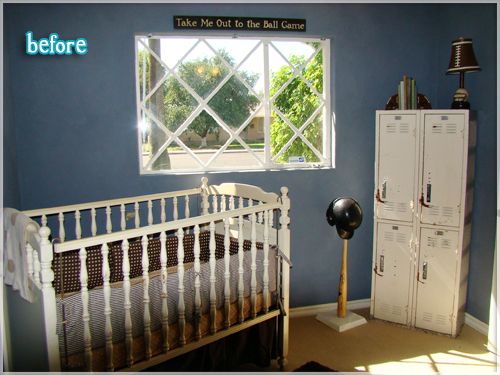 to this: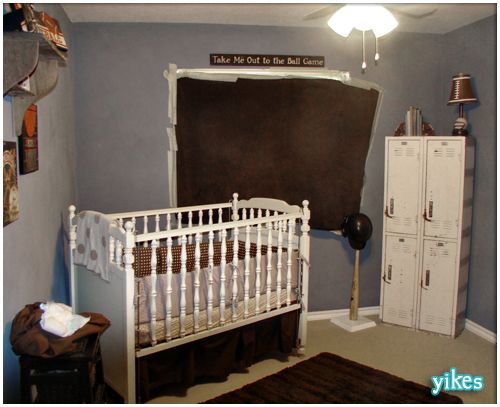 What to do? Give up on style or give up on naptime? 
Luckily, Redi Shade came to the rescue! The kind people at Redi Shade offered me a free
Simple Fit
shade, and being the nice auntie I am sometimes, I decided Gavin should have it. (Plus, I haven't given Nate a birthday present in like, five years and he hasn't let me forget it, so this should get him off my back for a while).
Behold: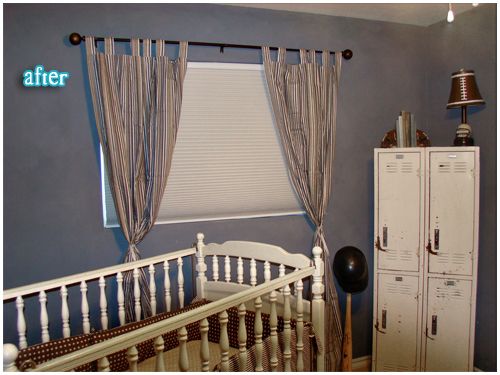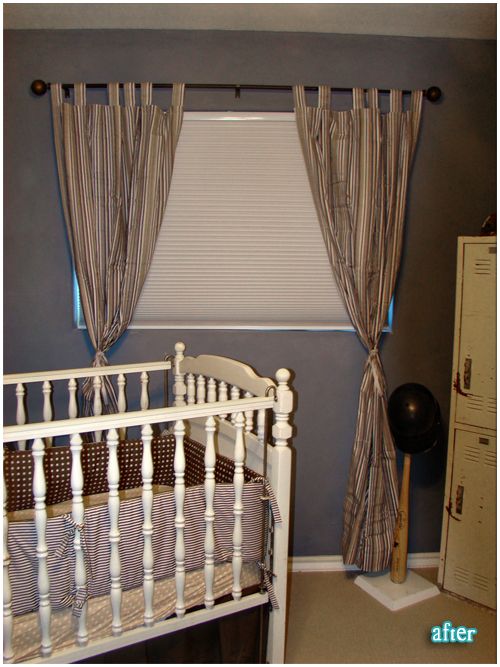 This thing is amazing. It took all of about 30 seconds to install, no tools, no brackets, no nothing. 
Simple Fit
shades come in two options, light filtering or blackout. They went with black out, and it is SO DARK in there! 
It is super sturdy, high quality, and you can raise and lower it with a finger! Plus no cords, so it is safe for Gavin! I am going to win the best aunt award after all! (Take that Tori!) 
And guess what? You could win a
Simple Fit
shade yourself. The nice folks at Redi Shade would like to offer Better After readers a chance to win a free custom shade! You pick the size, you pick the color and light filtering level! This is valued at up to $233!! 
How to enter: Just leave me a comment on this post and tell me where you would use your
Simple Fit
shade! 
Easy peasy. 
Word to the wise though… Nate measured a bit too short. When they say "exact dimensions" they mean it. Nate just measured the old blinds which were hung from the top, but the factory makes compensations for size, so there is a little extra space as you can see. Luckily, the shade comes with some spacers just in case, and it still works great!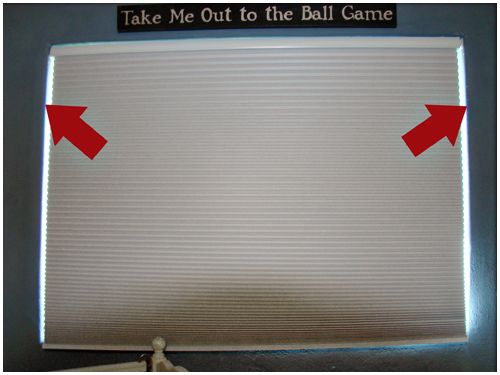 And uh, the shade is a spotless, glorious white, even though this picture makes it appear like I delivered it to Nate's house by dragging it behind a city bus. 
Good luck! Winner will be chosen Monday!