So get this: Brooke had a friend who had a grandma, and that grandma had a hutch. Grandma gave friend the hutch, and friend gave the hutch to Brooke! Just like that! For free! (Dear my friends and my friend's grandmas: Why you no give me awesome free furniture, huh?)
She invisioned it in red and that's what it got, plus added depth and texture with a superb glazing job. And I hearty mcheart the fabric, which she applied easily with spray adhesive. Check it out on her site The Crafting Chicks. Thanks Brooke!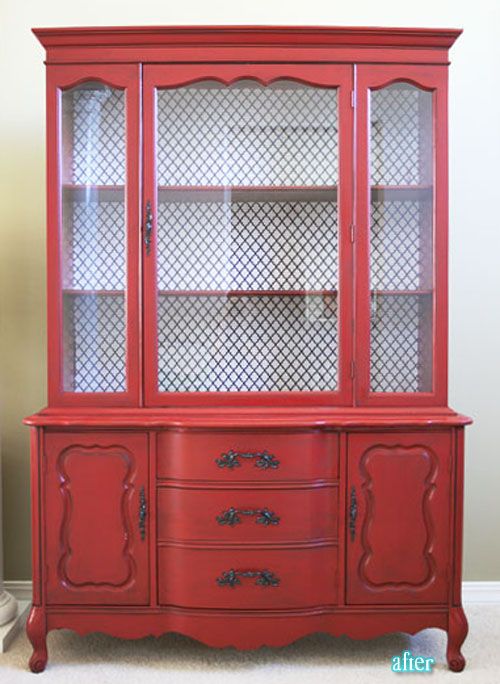 83 pages of tips, instructions and pictures for only $10!

Download your copy today!

***
I have personally read this

ebook

and am happy to

recommend

it,
and I am totally not just saying that because Better After is name-checked in it! What what!

***